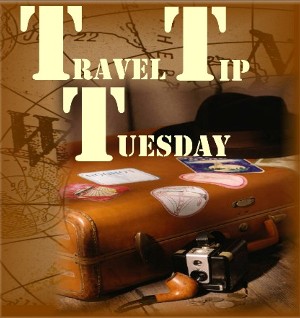 Some of the most common questions I get-and the most-searched terms I see through Google Analytics-deal with what travelers should wear when visiting southern Italy. In January I wrote a post featuring five tips on what to wear in Italy during the winter, but if you plan to blow into the bel paese with those warmer winds, then this post is for you.
It is a common myth that southern Italy boasts year-round warmness and even in the springtime, temps drop and it gets downright chilly. If you are planning to visit southern Italy this spring, here are four things you can wear so that you will fit in with the locals, look stylish and still be comfortable.
1. Layers
Spring is one of the most unpredictable seasons in southern Italy, so plan on layering your tops with cotton shirts, long-sleeve t-shirts and sweaters and you'll be ready for any occasion. You might also want to throw in a spring scarf to add to the mix.
2. Comfy, Closed-toed Shoes
Although in Texas, we wear flip flops or open-toed sandals most of the year, southern Italians wear closed-toed shoes until they are ready to go to the beach. I've actually lost count of how many of my Italians friends have commented on my open-toed shoes, even on warm spring days in April or May.
3. Sweaters
Depending on where you are going in southern Italy, the nights will likely get pretty cool, so pack a sweater or light jacket you can use for your nightly passeggiata with the locals.
4. Pants
Even if you are lucky enough to have some mild-weather days during your trip, you won't see many-if any-Italians in shorts. Although they are gaining in popularity here in southern Italy, most Italians only wear them in the summer. Skirts are also acceptable, as are dark-colored jeans.
What else would you suggest travelers wear if they visit southern Italy in the spring?
Until next time … Buon Viaggio!
Traveling to southern Italy? Click here to see how I can help you plan your trip to Calabria or southern Italy.
Photos: The Epoch Times