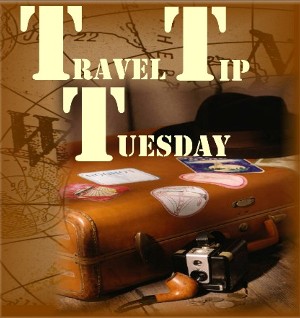 What was the last list you made?
"To-Do at Work?"
"To-Do after Work?"
"Groceries?" "Errands?" "Chores?"
We are a list-making society, with a whopping 76% of Americans and 77% of Italians admitting to making and following at least one list. We use them at work, at home and when we travel.
But, what if I could share with you a secret travel tip I've developed over the years that decreases pre-vacation list making and packing time? Would you be interested?
But first … one more list.
Seriously.
1. Open a blank document in your word processor.
2. Type your name across the top with the words "Packing List" somewhere nearby.
3. Now start making a list. Include essential items you take with you on each trip, such as
– Toothbrush
– Shampoo
– Phone charger
– Contact lenses or glasses
– Books, journals or pens
4. Don't worry if liquid items are larger than 3 oz or if you don't carry certain items with you on specific trips. (Such as "I don't carry a blow dryer when I go to Europe.") Include everything on this list.
5. Once you've made your list and checked it twice, you can group related items.Choose your groupings according to your personal list-making and/or travel tastes. My list is grouped in chronological order with shower essentials leading the way, followed by hair and makeup necessities, personal hygiene products, clothes and shoes.
6. Clothes and shoes vary depending on the trip and season, but there are some items you always take, such as socks, house shoes, undergarments and Pjs. Be sure these items are on your list. You can also list items that travel well or items you tend to carry often when you travel. I always fly with a light-weight Isaac Mizrahi sweater. Isaac is on my list.
7. My list also includes a side-bar of carry-on specific items such as a neck pillow, Advil and my Ziploc bag of 3 oz liquids.
8. Save your list.
Next time you travel
– Print your packing list.
– Immediately mark through any items you don't need for that particular journey.
– Add any trip-specific items you need.
This technique has saved me hours of planning and packing time and it will work for you, too. Do you have any tips for saving prep time before a vacation? What do you do to minimize packing time?
Until next time … Buon Viaggio!