Calabria is the perfect destination for those wanting a true taste of Italy. Perhaps less known among American travelers (but long cherished by Europeans), Calabria is a treasure trove of natural beauty and ancient history that extends far beyond its remarkable 500-mile coastline.
Located between the Ionian and Tyrrhenian seas, Calabria is a land of dramatic contrasts, from sweeping beaches to three resplendent national parks graced with towering mountains, serene lakes, cascading waterfalls, and breathtaking gorges. Olive groves stretch across rolling hills, painting a picturesque landscape quintessentially Italian.
Historically known as Magna Graecia or "Great Greece," Calabria is steeped in rich history and cultural influences from its Greek origins to successive rulers, including the Germans, French, Spanish, Turks, Austrians, and Bourbons. This vibrant tapestry of influences is reflected in its diverse architecture, dialect, customs, and, notably, its cuisine.
Calabria has everything whether you yearn for a tranquil beach getaway, a thrilling outdoor expedition, an exploration of charming medieval villages, immersion in centuries-old traditions and artifacts, or a reconnection with your family's roots. This is Italy off the beaten path.
While you're with us, explore our Small Group Tours in Calabria and Malta and Private Italian Heritage Tours.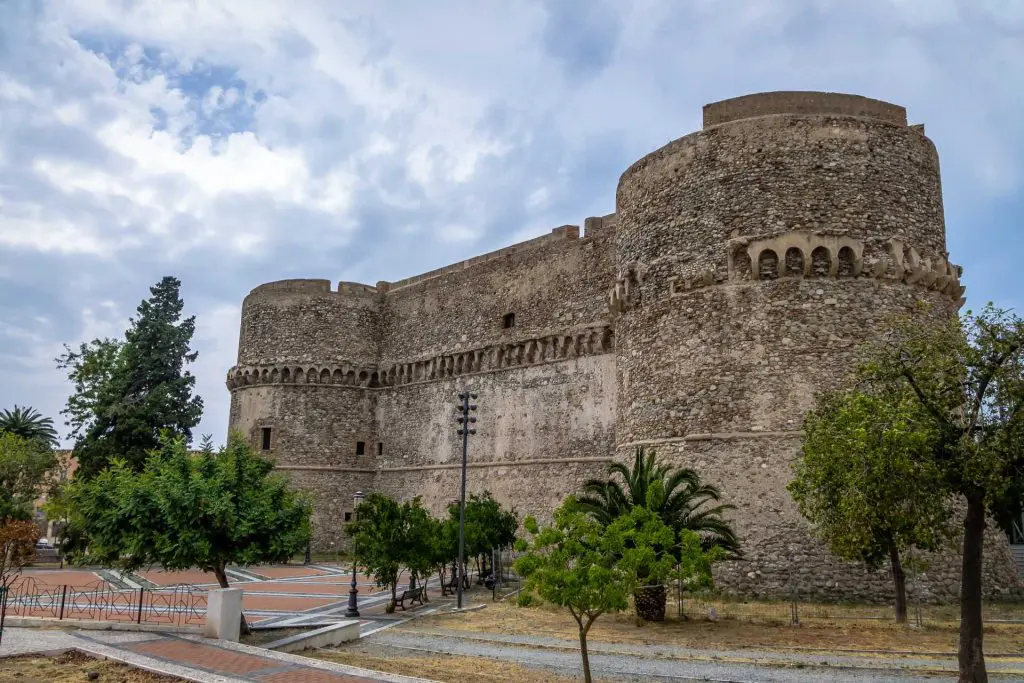 Calabria's Historic Heritage
Calabria's history is as rich and diverse as the landscapes you'll traverse while visiting. The region has been at the crossroads of Mediterranean cultures for millennia, absorbing influences from the Greeks, Romans, Byzantines, Normans, and others, all of which have left indelible marks on its heritage.
Take a step back in time as you walk through the ancient ruins of Sybaris, a city that was once synonymous with luxury in ancient Greece. Or marvel at the well-preserved mosaics of the Villa Romana di Casignana, a remnant of the grandeur of the Roman Empire.
Don't miss the Aragonese Castle of Reggio Calabria, a fortress that tells tales of the region's Medieval past, or the Byzantine-influenced frescoes in the Cattolica di Stilo.
With every historical site visited, you'll peel back a layer of Calabria's history, making your trip a journey through time, perfect for those seeking a deeper connection with the past.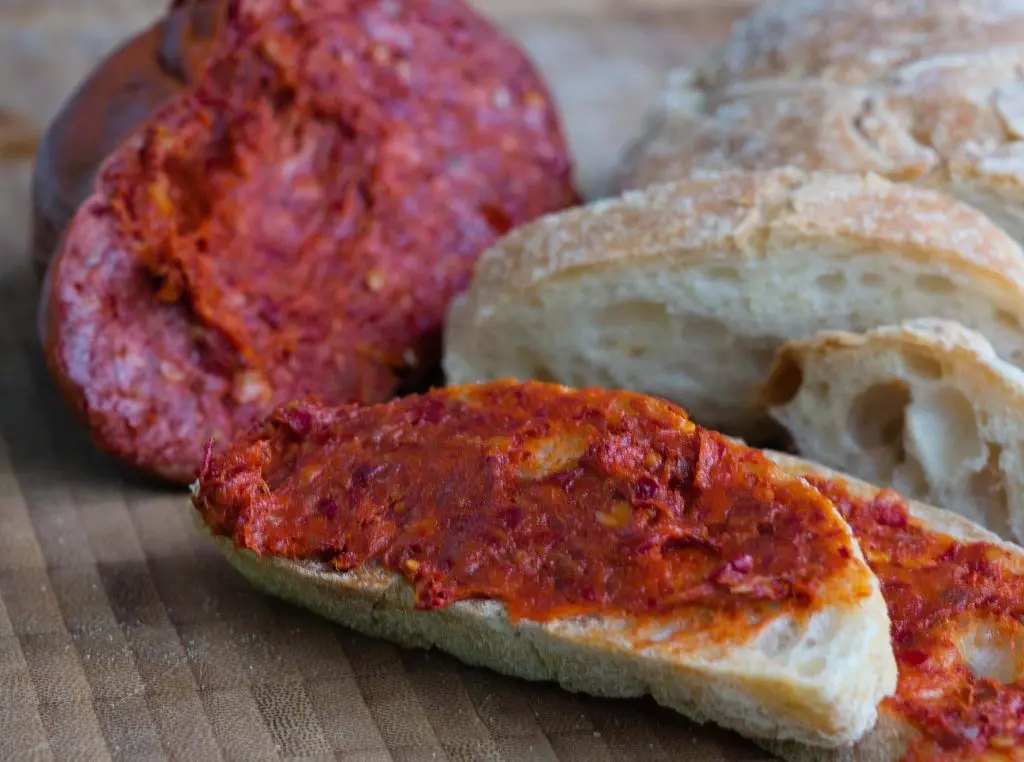 Unique Cuisine
Like its history, Calabrian cuisine is a blend of cultures and flavors that have crossed the Mediterranean over centuries. Based on simple, locally sourced ingredients, this gastronomic tradition has inspired dishes bursting with unforgettable flavors.
Start your day the classic Italian way with a cornetto e cappuccino. For lunch, try the famous 'nduja (pictured above), a spreadable spicy pork salumi that adds a kick to any dish.
Don't miss the regional pasta fileja served with a meat ragu (Ragù alla Calabrese), a true Calabrian specialty. This hearty dish is the ideal choice after a long day of sightseeing.
And let's not forget about the famous Tropea onions, sweet and flavorful, often served as marmalade or in salads.
For dessert, enjoy Tartufo di Pizzo, an ice cream truffle that will satisfy any sweet tooth.
To take a deep dive into Calabria's wondrous culinary traditions, consider joining us for our Food and Wine of Calabria Tour.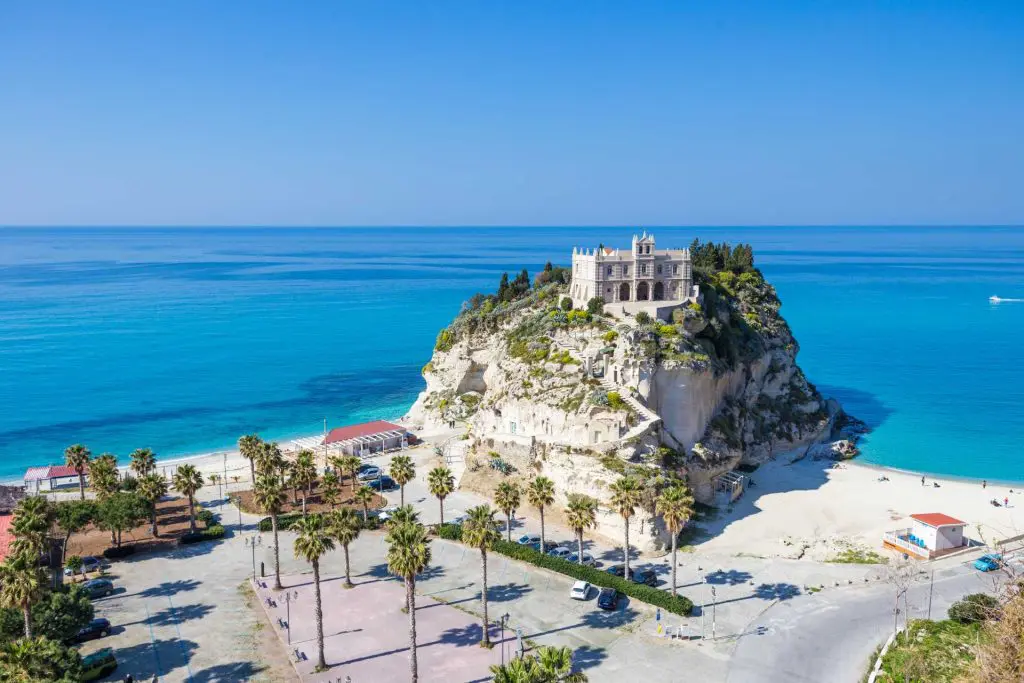 Climate and Best Time to Visit
Calabria enjoys a Mediterranean climate characterized by hot summers and mild winters. But due to its diverse topography, the weather can vary greatly from the sun-soaked coastal areas to the cooler mountainous regions.
If beach time and watersports are high on your list, the summer months from June to August offer high temperatures and ample sunshine. However, these months also see the highest influx of tourists, so be prepared for bustling beaches and busier attractions.
Spring (April to June) and fall (September to October) are ideal for heritage tours and exploring historical sites. These periods offer mild and pleasant weather, perfect for unhurried exploration of ancient ruins and outdoor museums. Plus, you'll enjoy the region's scenery coming to life in spring or showcasing a kaleidoscope of colors in autumn.
Explore our Private Heritage Tours in Calabria, a tailor-made service for designing your dream trip to Italy at a time and with a budget suitable for you.
Traveling Within Calabria
While getting to Calabria might involve a flight or a long train journey, traveling within the region offers a range of options. The region's public transportation system, including trains and buses, serves many popular destinations and historical sites, making it easy to visit the sites on your itinerary.
Car rentals are another option, especially for those who love the freedom of exploring at their own pace. Just remember, some of Calabria's charming, narrow streets in its historic towns can be tricky to navigate. Be prepared for an authentic Italian driving experience!
For our Custom Tours of Calabria, we organize your transportation to various destinations, allowing you to focus on soaking in the region's beauty and enjoying every minute hassle-free.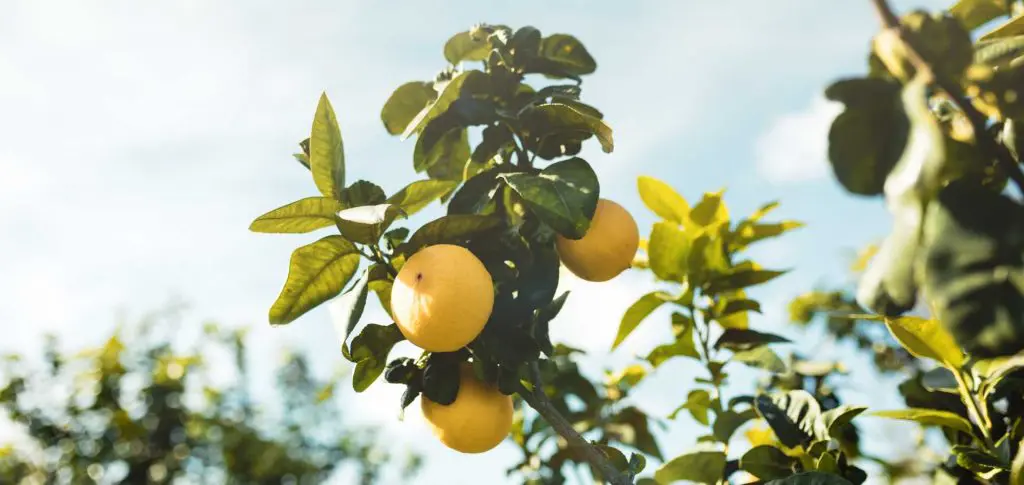 Local Etiquette and Customs in Calabria
In Calabria, just like anywhere else in Italy, life is meant to be enjoyed fully. Calabrians value time spent with family and friends, often over long, leisurely meals. So don't rush your dinner, savor your food, and enjoy the conversation.
Remember, the Italian tradition of la bella figura (making a good impression) is essential. Dress stylishly, especially when visiting upscale restaurants or religious sites. For churches, ensure your shoulders and knees are covered.
When greeting, a handshake is common for first-time meetings. But if you make friends, expect warm embraces and cheek kisses. Don't forget to say Buongiorno (Good Morning) or Buona Sera (Good Evening), as appropriate.
Calabrians are warm and friendly people who appreciate visitors embracing their customs and language. Understanding these customs and etiquette will make you feel more at ease and enable you to build a deeper connection with the Calabrian people and their enchanting homeland.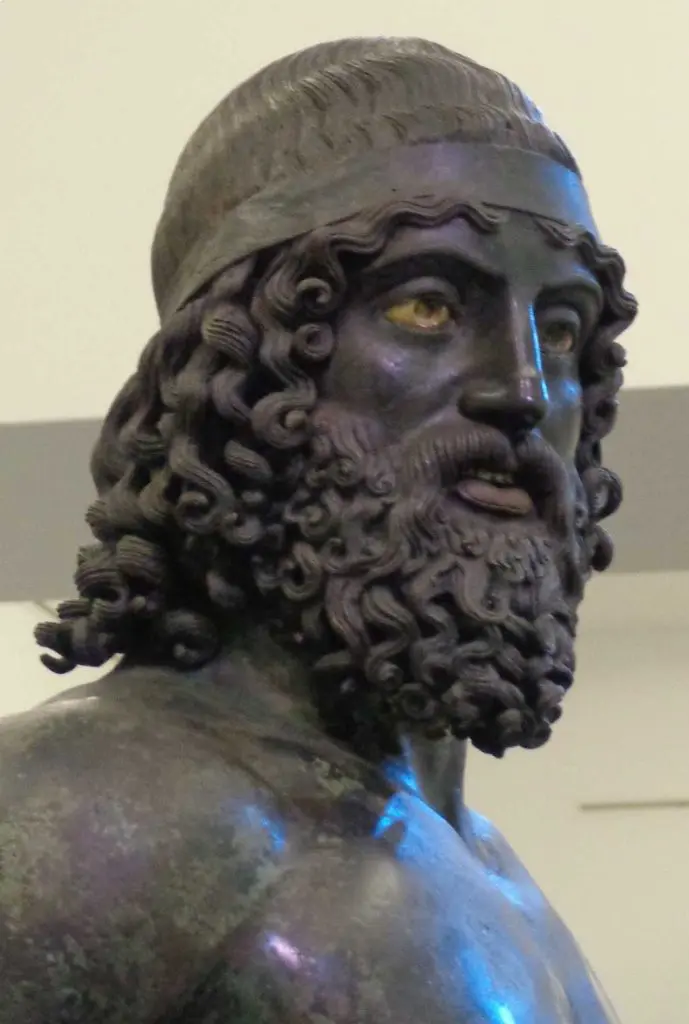 Important Sites to Visit in Calabria
Your journey through Calabria's heritage would be incomplete without a visit to its significant historical sites. Start in Reggio Calabria with the National Archaeological Museum (Museo Nazionale della Magna Grecia) that houses the Riace Bronzes. These magnificent statues were among the greatest archaeological discoveries of the 20th century – a must-see piece of ancient history.
In Gerace, get lost in the narrow alleys of the historic city center, discovering the Norman Castle and the Santa Maria del Mastro Church, built in the Byzantine era. Visit the city of Cosenza, where history, art, and culture intertwine, showcasing the Swabian Castle and the Open Air Museum (Museo all'aperto Bilotti).
In Scilla, take in the beauty of the picturesque seaside town while visiting the Ruffo Castle, perched dramatically on a cliff. And of course, don't miss the historical heart of Tropea, with its characteristic houses built on a high cliff overlooking the sea.
Natural Attractions
Calabria's natural beauty is awe-inspiring and diverse. From rugged mountains to serene beaches, it offers spectacular landscapes for nature lovers. Visit the Aspromonte National Park, where you can hike through verdant forests and discover the region's diverse flora and fauna.
For beach lovers, the coastline of Tropea is not to be missed. Here, pristine white sand beaches meet crystal-clear waters, creating a paradise-like setting — venture to Capo Vaticano, where stunning cliffs drop dramatically into the azure sea, offering breathtaking views.
The Pollino National Park, Italy's largest protected area, is another must-see, with its rugged mountains and rare plant species. The beauty of nature here is unspoiled and offers a tranquil counterpoint to the bustling cities and historic sites.
Regional Specialties
Besides its historical heritage and natural beauty, Calabria boasts a host of regional specialties worth discovering. In Calabria, you must explore local markets where artisanal products, born out of traditional methods, abound.
Taste the region's renowned wines, such as the robust red Cirò or the delicate white Greco Bianco. Calabrian olive oil, a staple of the Mediterranean diet, is known for its high quality and is often infused with local flavors like chili or lemon.
Don't miss the opportunity to taste and bring home local cheeses like Caciocavallo Silano DOP or the spicy 'Nduja we mentioned above.

And finally, the handcrafted textiles and ceramics in local markets make great souvenirs or gifts.
See Calabria with My Bella Vita
Calabria is a land of unrivaled beauty, rich history, and vibrant culture. Whether you're delving into its historical heritage, savoring exquisite cuisine, wandering its stunning landscapes, or shopping for regional specialties, Calabria offers an enriching experience beyond the typical tourist path.
Browse our Small Group Tours in Calabria or consider our Custom Vacations in Italy option to begin realizing your dream holiday in Southern Italy.

If you have any questions, please get in touch.