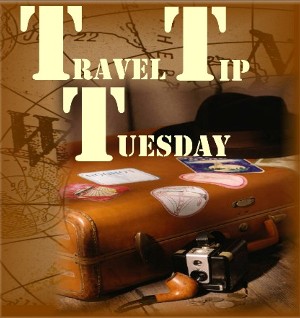 My husband and I have spent the last four years in the Southern Italy tourism industry and we've learned a lot in that time. Between the guests we host at our Calabrian bed and breakfast and the clients we help through our travel consulting business, we've seen travelers on every end of the spectrum … from open, generous and kind to well, uhm, uhm … stressed.
I made note of their experiences and compiled them into a Calabria travel tips eguide that I've been selling here on My Bella Vita for the last year. Still, I notice there are about five mistakes that keep popping up.
Here are five of the biggest mistakes travelers make when visiting southern Italy.
1. They get uptight
I've written about how your attitude can make or break your trip and I am a firm believer that attitude is everything when you are visiting southern Italy. Southern Italy isn't like its northern counterparts that might cater a bit more to tourists. Keep that in mind when you are visiting the south and try to appreciate and all of her charm.
2. They tip
I'd run out of room if I listed every expat here who has tried to teach the traveling tourist about tipping, yet I think it bears repeating. You don't tip in southern Italy. You don't tip in southern Italy. Seriously … you don't tip in southern Italy. No one is going to look at you funny or think you are cheap. In fact, they'll think you unsavvy if you insist.
3. They think they can eat whenever they want
I know it is hard to visit a new place and not make certain assumptions based on your life "back home." That being said, southern Italy isn't like America. The culture, customs and habits of the locals are different and so, dear southern Italy traveler, so are their mealtimes. If you arrive in the mid-afternoon, don't expect to find a restaurant open for a late lunch … and you can forget about an early dinner.
4. They assume that because Rick Steves hasn't written about it … it's not worth seeing
A lot of independent travelers will tell you they want to get "off of the beaten path" and explore real Italy. However, when you ask them about their preferences and recommend obscure villages, restaurants or hotels … they aren't always on board. I know it is hard to know where to go in southern Italy … that's where a local travel consultant can make the difference.
5. They aren't prepared
Ok. I'm gonna admit to having a not-so little pet peeve when it comes to travelers I've met in southern Italy. Time and time again, I've heard them say, "We know there is nothing to do here (in Calabria), we just wanted to see the village where my so-in-so was born." Or, sometimes, "We have seen everything there is to see here, so we are going to head back (up to Rome)," … to which I want to respond, "I've lived here four years and haven't seen EVERYTHING … there's no way you saw it in three days."
But I don't.
What I did, however, was create a Catanzaro and surrounding areas e-book to give away (for free) to every English-speaking guest who books a room at our B&B. My hope is that it will help them prepare a bit more for their central Calabria vacation and that they'll know there is a lot to do and see here … even if Mr. Steves hasn't made it down.
What other mistakes do you see tourists making in southern Italy?
Until next time … Buon Viaggio!
Traveling to southern Italy? Click here to see how I can help you plan your trip to Calabria or southern Italy.