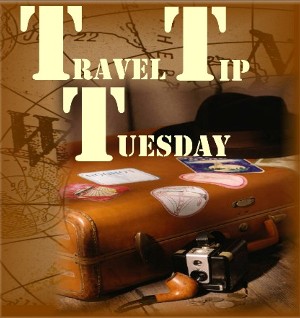 Packing for Italy doesn't have to be a daunting task. In fact, if you plan well, use your packing list and research the weather it can almost be a breeze.
I said almost.
Although, like my Travel Tip Tuesday counterpart, I advocate carry-on only travel, there are a few things you absolutely must include on your packing for Italy checklist.
And here they are – five things every traveler should pack for their trip to Italy.
1. Comfortable, dark shoes
Walking shoes. Running shoes. Tennis shoes? Take your pick, but whatever you choose, make sure those babies are comfortable. Those charming cobblestone roads are hell on your feet, so pack a pair of your favorite, previously worn in shoes-in a dark color-and your tootsies'll be good to go.
2. Sweater
Ok, so this is a no-brainer if you are traveling in the winter months, but you will need a light sweater even in the summer. Nights can get cool in some places and many churches require sleeves, so grab your favorite cardigan and wrap it around you. For extra benefit, use it as part of your travel outfit to keep you warm on the plane and to avoid packing extra luggage.
3. Light Day-pack
Select a small backpack you can easily roll inside your suitcase to serve as your day-pack when you are in Italy. It needs to be large enough to carry your camera, guidebook or photo-copied pages, journal, pen and water, but light enough that you can carry it all day without getting overly tired.
4. Money Belt
I know they are super-cool and you'd likely have packed one anyway, right? Well, ok, so they aren't "cool," but they are useful for traveling around Italy, especially if you plan to spend any time on the subway in Rome or on the train. I made the mistake of thinking I was too cool for a fanny pack once, too, and it cost me the equivalent of a few hundred bucks, a couple of credit cards and a day of my vacation.
5. OTC Meds and Contacts
You already know to pack your prescription medications, but don't overlook little things like Advil, Tums or cold medicine that isn't easy to find in Italy. Additionally, if you wear contacts, pack an extra pair. They will be difficult to replace while you are traveling and could cause an unsightly (he he) delay in your vacation.
Have you been to Italy? What do you think Italy-bound travelers need to include on their lists?
Until next time … Buon Viaggio!