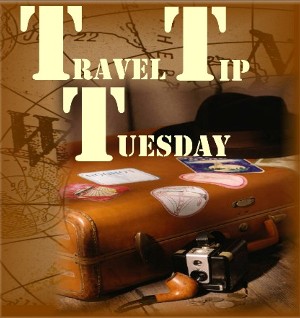 Last week Andrew Whittaker of Speak the Culture wrote a post about coping with culture shock. It was interesting because Whittaker didn't take the stance of an expat or long-term traveler trying to adjust to a new culture but rather that of an average traveler.
Although I'm slightly obsessed with culture shock and the stages expats endure on our path to security, I'd never given much thought to what travelers experience when they enter a new country.
Whittaker is right on when he describes the sensation of disorientation we experience in their first few days of a foreign vacation. Adjusting to the new sounds, a new language, eating habits, climate and customs can be exciting for some travelers, but most would agree that the vacation really starts once your comfort level rises and feel a sense of security.
Speak the Culture listed five tips for helping travelers adjust to culture shock. I'd love for you to read the article-so I'm not going to list his tips here, but I am going to add a few of my own.
Here are five more tips to help you quickly adjust to culture shock so you can get on with your Italian vacation.
1. Read Books Set in Italy
Most travelers agree nothing gets them "in the mood" for an upcoming trip more than a good novel or nonfiction book that is set in the country they are planning to visit. While it is a good way to learn history of an area or get an idea for a new place to visit, books are also a great way to introduce you to the country.
The more you learn before you get here, the easier your transition into Italy will be. To get you started, here is an extensive list of books that are set in Italy.
2. Interact with Bloggers

and don't dismiss the negative things they say.
Many Italy-bound travelers dismiss negative comments made by expat bloggers and I've been personally-well, virtually-attacked for alluding to Italy's flaws.
However, by reading and interacting with bloggers who are based here, you can be conscious of the country's eccentricities before you arrive, thus taking the shock out of culture shock.
3. Follow Twitterers and Facebook Fan Pages of People Who Live (or Travel Often) to Italy
Take your research one step further by following Twitter users who live or travel often to Italy or by joining their Facebook Fan Pages.
4. Don't Dive In
As I've said before, you shouldn't jump into your Italian vacation without taking a day or so to get settled. Don't plan anything big the day you arrive in Italy. Instead, get settled into your hotel, then take a stroll around town, enjoy an apertivo at a nearby bar or sit in a busy piazza and people watch.
While this helps you feel more relaxed and ready for your adventure, it also serves as a way to slowly introduce you to Italy's culture.
5. Document It
Journaling is therapeutic for many people and can serve as a way to help you connect your home culture to the new experiences you are having in Italy. It can help you release any frustrations by getting them on paper and will later serve as a fond reminder of your vacation.
What other tips do you have for travelers wanting to quickly acclimate to Italy?
Until next time … Buon Viaggio!