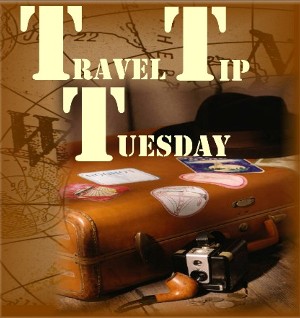 I've written a lot over the last year about how to pack and what to wear when you are in Italy, including how not to look like a super tourist, a special how not to look like a tourist for men and even what to pack when visiting southern Italy. But today I want to focus on what to wear in Italy if you visit during the winter.
Loyal readers might remember my What to Pack for a Calabrian Winter post from last year or maybe a guest post from Laura at Ciao Amalfi! that featured five words to keep you warm this winter. I'm going to merge those posts today and include five tips on what to wear in Italy during the winter.
1. Scarves, Hats and Gloves
Italians love accessories, so add some chic to your wardrobe by purchasing a selection of scarves, hats and gloves once you are in Italy. Not only will they help you stay warm, they'll also help you blend in with the locals, will be easy to pack and will make a great souvenir from your trip.
2. Dark Pants / Jeans
Although black pants and dark jeans are good staples for any trip, they are essential for a winter trip to Italy. In general, you will see Italians wearing dark jeans or darkly-colored pants. They are slimming, after all, and can usually be worn a few days before needing to be washed.
3. Dark Shoes
Keeping with the dark theme, you'd never see Italians wearing dark pants and white tennis shoes, so invest in a good pair of darkly-colored walking shoes and you'll be in step with what the Italians are wearing this winter.
4. Boots
There is nothing like a good high-heeled stiletto boot to help you fit in with the Italians, but if you are on vacation and plan to do any amount of walking, go with a low heel. I see a lot of tall boots, usually worn over pants or jeans. I'm a shorty, so that look doesn't do well on me, but if you've got the legs to pull it off, by all means, pull those boots on.
5. Fitted Coats / Jackets
Italians are very "put together," which means you won't find them in over-sized coats or jackets. Everything is tailored, so wear a coat or jacket that fits well and you won't feel like the frumpy foreigner amidst a sea of leggy locals.
What else would you suggest travelers wear if they visit southern Italy in the winter?
Until next time … Buon Viaggio!
Traveling to southern Italy? Click here to see how I can help you plan your trip to Calabria or southern Italy.
Photos: Moda Webwoman