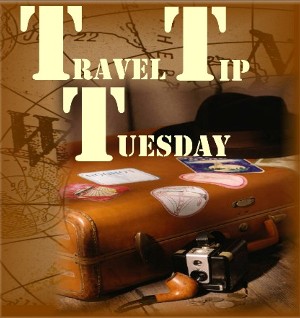 A quick glance down the travel book aisle at Barnes and Noble is enough to make a bright-eyed globe trotter toss in his passport and run for cover. The market is inundated with guide books promising would-be buyers the best accommodations, the most recently updated dining options, the highest user reviews or the most preciously overlooked treasures.
They fail to mention however their unidentifiable table of symbols, their microscopic maps or the fact that they can easily double as a free weight add-on in the Olympic World's Strongest Man contest.
Seriously.
For this week's edition of Travel Tip Tuesday I've been asked to recommend some of my favorite guide books and explain the selection process I use before a trip. So, welcome to Part I of Travel Guide Books Decoded.
It's been said no one is a good kisser, but rather it is the combination of two individuals that make something great. In some ways the same can be said for a guide book. Oh, I definitely have my favorites and there are a few I avoid at all costs, but whether a guide book is good or bad depends on your needs.
Ask yourself the following questions before selecting a guide book.
– What do you want? Do you want budget travel hotel and restaurant listings? Do you want guides for museums,  architecture or shopping? Do you want to learn more about the country's history or culture?
– Are you looking for a guide book that will help you determine when to travel, provide weather information, visa details or important numbers?
– Do you want a all-in-one guide book with full-color maps, photos and listings for an entire country or would you rather have the focus on a specific region?
Now that you know what to look for here is a quick breakdown of some of the more popular guide books on the market today.
I bought my first Let's Go book in 2000 when I moved to Paris and have loved the series since. It offers background without reading like a history lesson, is easy to read and their recommendations have never failed me because they market to budget travelers. Keep in mind, though that these folks aren't photographers. There are little, if no, pictures in the guides I own.
LP is famous for its vast coverage, compact size and inexpensive price. They have a ton of information on lesser-known locals, interesting historical and cultural facts and have good budget travel recommendations. However, their somewhat-recent scandal puts me off, and I'll be darn sure the author has visited the country before I rely on them again.
The Eyewitness Guides are jammed-packed with pictures, full-color maps and 3-D drawings of important geological and architectural sights.  They are great for visual learners, quick references and can serve as a lasting reminder of your favorite places.
What about you? Do you judge a guide book by its cover? What criteria do you use? What are some of your favorites? Be sure to come back next week for more reviews and to see which guide book I trusted for honeymoon trip to Belize.
Until next time … Buon Viaggio!
* Special thanks to my bleeding heart bleeding espresso buddy for her insight and research on some of the guide books mentioned in this series. Grazie mille, Michelle!