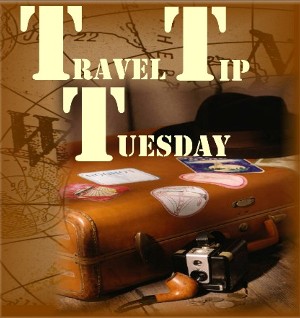 It's human nature to take things we love for granted, and although none of us like to admit we do that with people, it is safe to say, at least some of us, have taken our "hometowns" for granted.
When Robin approached me with this idea as a potential Travel Tip Tuesday topic, I felt somewhat hesitant. Where IS my hometown? Do you all want to know the 15 best things about Kountze, Texas? What about Beaumont … cause, baby I got the goods. But then I decided to let you European-lovin', Italian-seekin', 'tell-us-more-about-Catanzaro-pheenin' folks about my new town. Catanzaro, Italy.
Here's a quick rundown of the Top 15 Reasons You Should Visit Catanzaro Italy
15. Melanzane – It wasn't one of my favorites before I moved, but now I wonder how I lived (30something years) without it. Eggplant is everywhere in Catanzaro and throughout most parts of Calabria. We eat it grilled, fried, stuffed, with pasta, with rice … (I'm feeling a little Forest Gump here with this explanation, but I think you get the picture.) There is even a festival in August celebrating the delicious plumpness of this fresh find. Plus, it is a great color!
14. Tropea Onions– I know, I know … Catanzaro and Tropea are two different cities, two hours apart. I get that. However, Pep says it counts as a reason to visit Catanzaro because 1) Tropea used to belong to the province of Catanzaro, which makes us home to their not-quite national treasure; 2) These sweetly ripe masters of the universe are almost too good to be considered an onion and are still widely available in Catanzaro; and 3) Young Catanzaresi (like his father) used to trade American soldiers Tropea onions for cigarettes during the war. If he says it counts, I'll count it!
13. N'duja Sausage – I am seeing a pattern here. This almost spreadable come-on-baby-light-my-firesausage is made in Calabria and features various pork pieces and super-spicy red pepper … are you willing to try it?
12. Copanello Lido – The area around Catanzaro is chock-full of beautiful beaches, sandy coastlines and warm Ionian waters that range from a deep cobalt to turquoise to crystal blue. Copanello is just one of the many beach options located within 10 miles of Catanzaro.
11. Guglielmo Caffe'– The deeply rich aroma fills the air between Catanzaro and Soverato where the internationally acclaimed Guglielmo Caffe is created. Located on the beach, Guglielmo offers seasonal tours and has a restaurant and I'm not normally one to promote competition, a hotel.
10. – Parco della Biodiversita' – Take a picnic, play soccer, people watch … all of which can be done at this intimate park nestled in the heart of Catanzaro which is a must see when visiting the area.
9. Caminia Lido– Caminia is another one of those creamy sand beaches that dots the Ionian coastline. Wedged against a mountain cliff, Caminia offers amazing swimming and snorkeling and is just an all-out great time. And what about that view??
8. Roccelletta di Borgia – Roman ruins, a national park, 3,000 olive trees… what more could you want? Add this to the fact that Roccelletta has a forest-filled beach and a new, if not slightly disturbing, display and you've got yourself a day-trip!
7. Catanzaro Lido– While not the most intimate beach of the group I've listed, Catanzaro Lido offers more diversity, more shopping, an open-air market, restaurants, bars and gelatarias, and it is only a 1.5 mile drive from home. Catanzaro Lido also boasts a lungomare with amazing views of the mountains and Ionian Sea, where locals and tourists enjoy their nightly passeggiata.
6. Friendly people – As with most of southern Italy, the people are warm, generous and helpful. I would list them as #1 on the list … but that would be a bit cheesy, don't ya think?
5. Downtown Catanzaro – Often overlooked by tourists and day-trippers, downtown Catanzaro is a quaint, elegant European city. There is great shopping, majestic churches, a new theater and a funiculare cable car to get you there.
4. Peperoncini – If you like it HOT, HOT, HOT then I don't even need to explain this choice. Even more widely used than melanzane, this red pepper IS found everywhere – in fish and meat dishes, in pasta and risotto, in bread and cheese, even in desserts and liquor. Diamante, located two hours from Catanzaro holds a Peperonicini Festival every September. Oh yea, I'm hitting that this year!
3. Climate– While not the tropical climate many people claim, Catanzaro does boast a mild climate. Summers are hot and winters are cold … but remember, everything is relative!
2. Pietragrande– Arguably one of the most stunning beaches in Calabria, Pietragrande is only a 15 minute drive from Catanzaro and boasts turquoise waters and white frothy waves. The namesake rock stands proudly in the center where risk-takers boldly jump, or dive into the warm waters below.
1. La Sila – One of Italy's most welcoming mountain ranges, La Sila is part of the Parco Nazionale di Calabria and sits between Catanzaro and Cosenza. Maybe the pine tree-filled forests remind me of Texas, maybe it is the homegrown porcini mushrooms or maybe the contrast between the Texas plains and these rocky mountains mystify me. Whatever the reason, La Sila is #1 on my list of reasons to visit Catanzaro.
Which of the above reasons would entice you to visit Catanzaro? If anyone is interested, I know of a great little B&B in the area!
Until next time … Buon Viaggio!