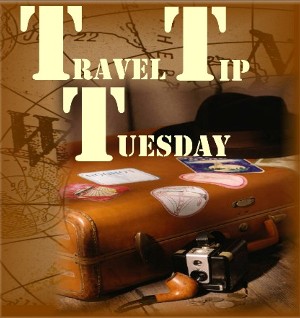 flights with kids. No, no, I've been on flights before where other people had to worry about getting their kids to sit still, buckle up and eat their cardboard chicken, but this summer, I was there.
Our journey from the Houston Intercontinental Airport to Lamezia Terme Airport in central Calabria lead us through London Heathrow-where we had a nine-yes, nine-hour layover, to Rome's Fiumicino where we made a mad dash to the gate to finally, home sweet home … Calabria.
As luck will have it, I'm also with child (at the time of this writing) and am preparing to travel internationally with my own mini-me at the beginning of 2011. While prepping for travel with an infant is a whole different story-and one we'll get to here at MBV soon enough-here are some tips I've read and picked up for traveling internationally with toddlers and children.
1. Pre-Trip Preparation: Whether you are five or fifty-five, your first international flight can be a little daunting. So prepare your kids by telling them about airport check-ins, security lines and waiting at the gate. While I've never seen it, I've heard good things about the "Good Little Traveler" DVD that was created to help prepare children for flying.
2. Pre-Boarding Preparation: Once you and your kiddos are through security, do bathroom and hunger checks. Depending on what type of flight you are taking, you will know whether they will serve a meal or drinks. If not, tell your kids they won't have an opportunity to eat for "X hours," and see if anyone needs to get a bottle of water for the plane.
3. In-Flight: These tips vary greatly depending on the length of your flight and the age of your children. However, here are some things to consider.
– Entertainment: If your airline has a good in-flight entertainment system (then you are in luck) and your kids can choose from any number of family films and programming to entertain them throughout the flight. If your flight doesn't offer good entertainment, then have an assortment of books and games-we played Old Maid and Go Fish and created our own games using a deck of cards.
– Snacks: Even on long flights when they feed you a few times, kids (and sweet-tooth crazy aunts like me) like to have a snack. We went shopping a few days before our flight and my nephew selected candy, gum and salty snacks for our flights, then I transferred them into Ziploc bags and put them in his carry-on.
– Issues: On international flights from the US to Italy, it is a good idea to encourage your kids to get some sleep. They'll wake up in a new time zone and will need those few hours of sleep to help minimize jet lag. Additionally, my nephew used and had no air pressure problems during our flights.
What other tips do you have for flying with children?
Until next time … Buon Viaggio!
Traveling to Calabria? Click here to see how I can help you plan your trip!