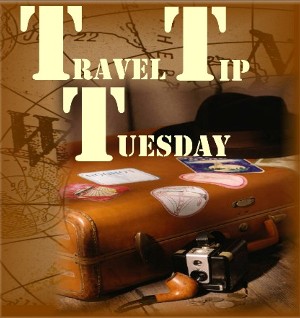 Vacation stress? Sounds like an oxymoron, right? Not always. In fact, anyone who has ever traveled to the bel paese and met face-to-face with a transportation sciopero knows better. While I can't do anything about those annoying train strikes in Italy, I can offer you three tips to help reduce your vacation stress and help ease you back into working world reality.
photo credit: sflovestory

1. Take a few days "off" during your vacation
Many of us-current company included-like to maximize our vacations and experience as much of our new surroundings as possible. However, to minimize your vacation stress, plan a couple of days "off" into your schedule.
Over-planning is one of the major causes of vacation stress, so plan a few days when you can sleep in and not have to rush to museums, catch another train or make another dinner reservation. You might not see everything on your first trip to this new place, but you know, in reality, you wouldn't have seen it all anyway.
2. Don't Work
This may sound obvious, but you'd be surprised at how many non-travel industry folks (writers, photographers or travel bloggers) I've seen working while they are on vacation. People tote their laptops, respond to emails and stay connected to work instead of enjoying their family vacation.
If you are one of those people who has to be connected, then set aside time every evening when you can respond to emails or phone calls and turn your cell phone off when you are having lunch with your family. Those emails will still be there when you get around to reading them.
photo credit: Charles Williams
3. Plan Your Reentry
Take off at least one extra day after you arrive home and use it to rest, unpack, wash clothes and unwind from your vacation. You might think you'd prefer to spend every last minute on your trip, but you will be glad you planned ahead and allowed yourself time to reenter the real world.
What other tips do you have for reducing vacation stress?
Until next time … Buon Viaggio!