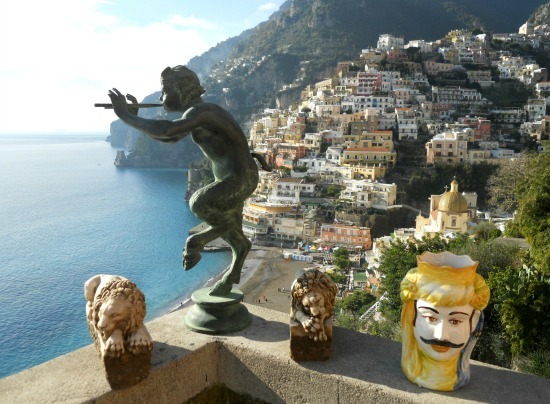 Italy is famous for romance, from the original Casanova to modern day love affairs with Italy like Under the Tuscan Sun. With its gorgeous coastlines, seaside villages and mountaintop hideaways, southern Italy is the ideal spot for a romantic holiday in Italy. But just where should you go? Oh, the choices! We've narrowed it down to our top 10 romantic spots in Italy, picking two each from Basilicata, Calabria, Campania, Puglia and Sicily.
Basilicata
Maratea
One of the gems of the Tyrrhenian coastline, Maratea is the only city on Basilicata's tiny stretch of coastline. But if you only get one, this one will do! Called the "Pearl of the Tyrrhemian," Maratea is a beautiful area to discover since it's not just one central town but a series of villages with a variety of landscapes from hilltop medieval towns to gorgeous beaches.
Matera
Although the names are similar, it's hard to find two towns that are so very different than Maratea and Matera. Heading inland from the coastline toward the mountainous interior of Basilicata very near the border with Puglia, you'll find Matera clinging to the side of a rocky landscape with its famous sassi – the stone houses carved into the rocks. With its maze of tiny streets, rock carved buildings and lights twinkling at night, it's an especially romantic historic town to explore with the one you love.
Calabria
Tropea
Ahhh … Tropea. We're pretty sure Tropea is synonymous with romance. If not in Italian or Calabrese dialect, then surely in the language of the heart. Everything about this little town speaks of romance, from its charming maze of streets, beautiful beaches and picture perfect sunset views. Sure, you won't be alone in this popular town, but with a setting this spectacular you probably won't even mind.
Scilla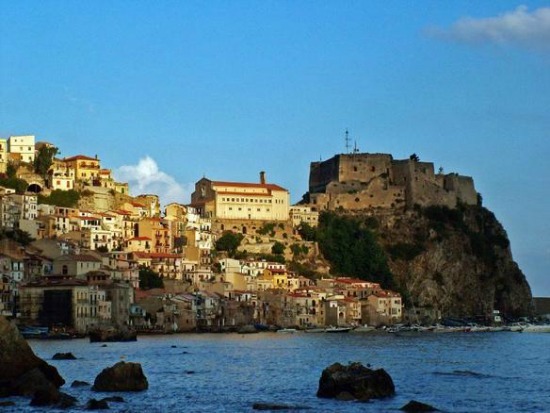 If you're looking for a lesser known (but still popular, so don't expect to be alone in the summer!) but still very romantic spot in Calabria, we recommend the seaside village of Scilla. The fishing village of Chianalea in Scilla with its pastel colored houses set right on the sea is one of the most charming spots in Calabria.
Campania
Positano
While you'll be hard pressed to find a spot on Campania's Amalfi Coast that couldn't be considered romantic, the village of Positano is often considered one of the most romantic spots. With it's pastel colored buildings spilling down the mountainside, beautiful beaches and gorgeous sunset views, Positano is a popular spot for honeymooners and for destination weddings in Italy.
Capri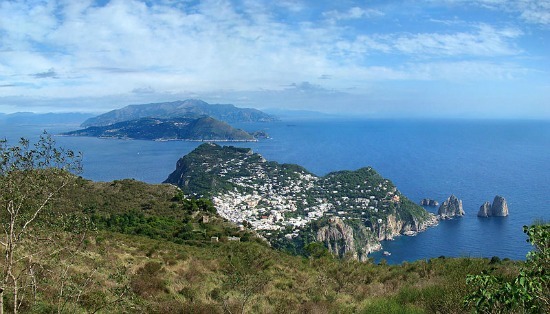 If there's one place in Italy that is known around the world for romance, it's the island of Capri located just off the tip of the Sorrento Peninsula in Campania. Take a private boat tour around the island, stop in a cove with impossibly blue water for a swim and spend the afternoon exploring the maze of streets dotted with bright bursts of pink and purple bougainvillea off the bustling main piazzas. Skip the Blue Grotto and instead ride the chair lift to the top of Monte Solaro for the most stunning views from Capri.
Puglia
Locorotondo
Set in the beautiful landscape of Puglia's Itria Valley, the town of Locorotondo has everything we love about Puglia while being less touristy than nearby Alberobello. You'll find the famous trulli houses dotting the landscape around Locorotondo and enjoy exploring the town's quieter historic center with its white-washed buildings punctuated by brightly colored geraniums. Ranked one of the borghi più belli d'Italia — one of the most beautiful villages in Italy — it's a great home base for exploring the Itria Valley.
Peschici

That little spur in Italy's boot is called the Gargano Peninsula and has long been considered one of the most beautiful spots in Puglia. Located in the northern part of the region in the province of Foggia, much of the Gargano peninsula is protected by the Parco Nazionale del Gargano, which insures the natural beauty of the area stays intact. There are many lovely seaside towns to choose from, but one of our favorites is Peschici for its beautiful beaches, historic walled town center and pretty little harbor.
Sicily
Aeolian Islands
Comprised of seven small islands, the Aeolian Islands are the spot to truly get away from it all and enjoy nothing but the beauty of the setting, gorgeous beaches and unforgettable views with your sweetheart. If you don't want to make a base on one of the islands, you can also enjoy a romantic boat tour of the Aeolian Islands during your stay in Tropea.
Taormina
It's just about impossible to pick only one romantic spot on Sicily, but we have to go with Taormina for its spectacular setting, Sicilian charm, well-preserved medieval center, fabulous beaches nearby and the stunning Teatro Greco with views of  Mt. Etna. If you're looking for romance and relaxation with the perks of being in a well-visited spot (more locals will speak some English, etc.) then Taormina is an excellent choice.
Heading to southern Italy? Check out our custom vacations and private tours.
(Image Credits: Mozzercork,   Zurgo, Frarug, Laura Thayer, tango7174 and tango7174, Stefan_fotos, Gregorio Parvus, Evan Erickson)