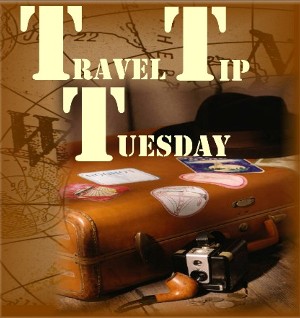 You know what it is like. You have over-packed your suitcases, stuffed your carry-on within every inch of its flexible fibers and prayed all the way to the airport that either 1) your luggage won't be overweight, or 2) there will be a nice, generous, Christmas-spirit-filled person taking your bags.
While I can't help you combat unfriendly airline employees I can offer you a suggestion that will help you verify your luggage weight before it is too late.
Last summer a fellow travel-obsessed buddy bought me a hand held luggage scale that saved me from over-packing and paying hefty airline fees or from under-packing and not maximizing my return-back-to-Italy-with-everything-American weight allowance.
I love it. And I think you will, too.
The Travelon® Luggage Scale with Tape Measure costs around $10.00 and is perfect for easily weighing and measuring luggage before heading to the airport.
I love that it is compact and easily slides into my suitcase, so I can carry it with me and use it to weigh luggage for both ends of my flight. It can hold up to 75 pounds and the scale locks so you can easily read the exact weight of your bags. There is also a tape measure that checks dimensions up to 39 inches.
This will be extra handy this year when we fly – for the first time ever – Ryanair, who apparently is rather stingy with their weight allowances and baggage sizes.
Do you weigh your luggage before you arrive at the airport? If so, what kind of scale do you use? If you have any other recommendations, please share them with us!
Be sure to come back next week for a review of the top holiday gifts for the traveler in your life.