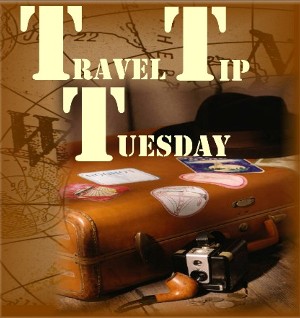 Last week we discussed how to choose a European vacation. Let's take it one step further and assume you chose Italy … and why wouldn't you? There is a lot to love about this place.
I get an email at least once a week from people asking for tips to help them plan their Italian vacation.Very often my response includes asking them clarifying questions and offering a few basic tips.
So I'll save you the two-minutes it takes to shoot me a message and share those tips with you today.
1. Consider time restraints
The first question I ask Italy-bound travelers is how long they will be in the Bel Paese. This is important because although Italy is much smaller than many of the US states-it's more than a hop, skip and jump from one city to the next.
If you only have one week in Italy, it isn't wise to expect to visit Venice, Florence, Naples and Sicily. You'll spend all of your vacation time on the road.
2. Choose a region/area
If you are on limited time, focus your attention on one or two regions. Since many first-time visitors want to see the Eternal City, I suggest they start in Rome. From there, either work up and see Tuscany, Umbria or Liguria or work down and visit Naples/Amalfi Coast, Calabria, Puglia or Sicily.
Think about whether you'd prefer to see several areas more quickly or if you'd enjoy digging deeply into just one or two cities. This is a personal choice and I'm making no judgments on your preference. But if you have time constraints-you do have to choose.
If you only have one week in Italy, you can't know Rome like a local, travel down the canals in Venice and eat cannoli in Palermo. But don't worry if you can't make it all in your first trip-we'll let you come back.
3. Look for cheap flights around the country
Last week I received a message from my mom's friend who lives in Kuwait. She and her husband want to see Venice but they'd also love to visit me in Calabria. What should they do?
Considering the 13+ hour train ride would not only consume a valuable travel day, but would also drain their energy and be mentally stressful, I recommended she look for low-cost flights. Depending on where you are going and when, you can sometimes find a flight that is less expensive than the train. If you aren't sure what low-cost airlines are available, visit the airport's website and search from there.
4. Sleep on the train
When all else fails and you just have to get from Cefalù to Florence, consider booking an overnight cabin and sleeping on the train. This is an easy and somewhat inexpensive way to see a lot of the country without wasting valuable travel days. Be sure your train doesn't have an extended layover in the middle of night-train stations, regardless of the city or country-aren't the safest places to spend the night.
What other tips do you have for people planning to visit Italy? How do you recommend they split their time?
Until next time … Buon Viaggio!