Italian summers are famous for warm sunshine and blue skies, so on those sizzling hot days, we can always count on these refreshing and delicious Italian treats to help us beat the heat. There isn't anything quite as delightful and invigorating as a traditional Italian lemon granita to cool you down.
So, what is a granita? It is a frozen delicacy originating from the sun-kissed island of Sicily. Granita is known for its granular and icy consistency, a bit like a sorbet, made with only a few simple ingredients. Nowadays, you can find granita in many different flavors all over Italy, but the original version is made with lemons.
Are you planning your trip to Italy and imagining yourself in the vibrant alleys of Palermo or the historic squares of Rome with a granita in your hand?
Well, guess what? You can make traditional lemon granita at home without fancy equipment or a special ice cream maker. Let's take a look at how you can make this delicious treat. Although this recipe won't magically transport you to Italy (I wish it could!), it will bring a little bit of Italy to you as you finalize the deets for your ultimate southern Italian vacation.
Homemade Lemon Granita (Granita al Limone)
Ingredients:
1/2 liter (500ml) of water
250 grams (1 1/4 cup) of sugar
1/2 liter (500ml) of freshly squeezed lemon juice (none of that bottled stuff!)
Here's what you need to do:
Pour water into a pot and bring to a boil. Then, add the sugar and stir until completely melted.
Remove the water-sugar mixture from the stove and let it cool.
Squeeze your lemons (organic is best) and pass the squeezed lemon juice through a sieve to get rid of any seeds or excess pulp.
Take your water-sugar mixture, which should be completely cooled down by now, and pour it into a container. Make sure your container is large enough and has a lid. The container can be metal or even plastic.
Next, add the lemon juice to the water-sugar mixture and gently stir it together.
Place the granita mixture into the freezer for about 30 minutes to an hour or until you see it crystalize a bit.
Once you see the crystal formations of the granita mixture, stir and break them up with a fork. Then place it back in the freezer for another 30 minutes to an hour.
Keep repeating this process until you get the granita consistency that you prefer.
If you don't devour all the granita in one sitting, you can easily leave it in the freezer. It will become quite hard, but don't worry! All you need to do is take the container out and let it sit for about 10 minutes; so it starts to soften.
Scrape the frozen lemon granita with a spoon before scooping it out to serve. You can also try blending it to give it a more creamy texture.
Kick it up a notch: Pour in some vodka and voila you have a refreshing cocktail!
Enjoy!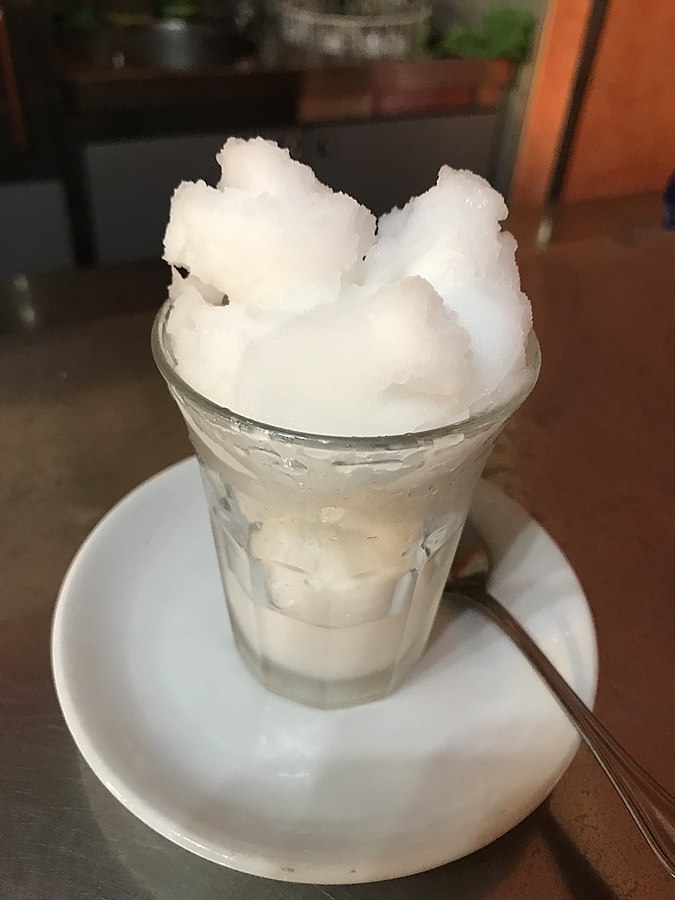 Join Us in Calabria
Are you interested in exploring the culinary delights of Calabria and/or southern Italy? My Bella Vita Travel would love to help you plan your customized Calabrian vacation. Or check out one of our small group tours; we offer new and unique experiences every year.
By joining our mailing list, you can make sure you are the first to know about our upcoming tours or give you some inspiration for your upcoming plans to visit Italy.
Get to know the My Bella Vita Travel family better by following us on Instagram, the My Bella Vita Travel Facebook Page, and/or our Facebook Group.
If you have any questions, please get in touch.