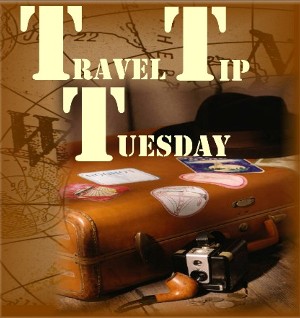 There is just over a week left for last-minute shoppers to check off those lists, stuff those stockings and tie those last ribbons.
What? You still need ideas? Well last week Robin and I offered you 10 gift ideas for practical travelers and gift ideas for under $25.
Well, ok then. Here are 10 More Gift Ideas for Practical Travelers.
Now get to shopping, already!
Noise-Canceling Earbuds, from $12.00
These small headphones are ideal for reducing train or plane background noise and small enough to fit in your pocket. If the traveler on your list would appreciate a little quiet time on his next trip, consider these babies for a stocking stuffer.
These trendy locks not only help your favorite traveler keep her things protected, but also help her identify her bags and let her know if the TSA went snooping. This comes as a set with two locks and matching cards.
International Travel Voltage Converter, from $17.00
Ideal for frequent travelers needing access to hairdryers, clothes steamers or other high voltage electronics when abroad. I could have used one of these when I moved … before I blew up my Chi.
I admit it. I love Italy. There, ya caught me. I don't know about other Italophiles, but I'd love to have this book – In Etna's Shadows – to add to my collection.
Travel Blanket and Pillow Set, from $28.00
This all-in-one travel blanket set comes in a zip storage pouch that doubles as a pillow case for an inflatable pillow. It is complete with a pocket for your cell phone or MP3 and comes in nine colors. This a great gift for travelers like me who are always cold and who don't want to pay extra for a used airline blanket … nasty!
4-Port USB Charger, from $29.00
Forget about searching through the hotel room for enough outlets for your family's electronics. This charger has four USB power points to allow users to charge their phones, MP3s and PDAs at the same time. How efficient!
Skype Internet Phone Handset, from $33.50
Make it easy to talk to your frequent flyin' friends by buying them a Skype Internet Phone Handset this Christmas. No more headsets or headphones … it will be like a real phone call.
Hand-held Weather Forecaster and Clock, from $39.99
Imagine a travel alarm clock that predicts the weather. Crafty, eh? Well, this pocket-sized clock gives a 12-24 hour weather forecast with local temperatures and humidity so you never have to guess on where to stick the umbrella.
Personalized World Traveler Map Set, from $99.00

No one loves reliving past trips or planning future vacations than frequent travelers. This full-sized world travel map will showcase your favorite traveler's favorite destinations, dream vacations and previous globe-trotting with color-coded pins. Nice!

Electronic Translators, from $99.00
This hand-held translator knows 200,000 words and 23,000 phrases and translates among 10 languages including English, Japanese, Russian and Italian. Oooh, muy bien…
So are you all set for Christmas now? How many presents do you still need to buy? I've bought two! Eeek!
Until next time … Buon Viaggio!