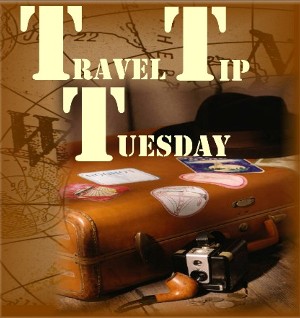 There's been a trend in the last few years for travelers to hyper-focus on their travel plans and devour the Internet in search of destination spotlights and-luckily for me-travel tips. They want to know, and we, the online travel bloggers of today, deliver.
Here, we've talked about things to pack, things not to pack and even tips for packing light … but we haven't yet talked about some of the most basic things travelers should bring-but not pack-with them to Italy.
They are going to seem pretty common sense. They are going to seem like things all educated travelers should know. They are going to seem like things we shouldn't have to say.
Yet, time and time again, in both my personal travels and in our B&B business, we see them left at home.
1. A Sturdy Travel Partner
… and of course, by sturdy, I mean good. And by good, I mean, good for you.
Traveling to Italy with an unpleasant travel partner is as bad as booking a bug-infested bedroom with no cancellation policy. Be sure the people you ask to join you have a similar travel style, are easy-going and are people you can spend days and days and days next to without going loco.
2. A Spare Sense of Humor
One of the reasons we travel is to experience a new culture and with that comes a certain amount of potential stress and uneasiness. If you've inadvertently left your humor at home, you really will feel that stress and it will have an irreversible effect on your vacation.
photo credit: Danielle Scott
3. A Second Set of Give and Take
Flexibility is the key to your fun-filled family vacation so be sure to bring it along for the trip. Know that the best laid plans sometimes go awry, so plan for delays, strikes or misunderstandings that could alter your original plans. Just go with it-you never know what Italy is hiding behind that next turn.
4. An Extra Pair of Patience
… one for you and one your sturdy travel partner. Millions of people vacation in Italy every year, so you are bound to have some company at the main tourist spots on your itinerary. Remember, many travelers leave the things on this list at home, so have patience with them, have patience with the long lines and be patient with the Italians you meet on your trip.
It's not for them.
It's for you.
5. An Emergency Attitude Adjuster
Most of the things on this list boil down to one thing-a good attitude. Go one step further and promise yourself-before you ever leave home-that you'll keep a positive attitude throughout your trip and ask your sturdy travel partner(s) to do the same.
It just might save your trip.
What else do you think people should bring with them to Italy?
Until next time … Buon Viaggio!
Traveling to southern Italy? Click here to see how I can help you plan the trip of a lifetime.