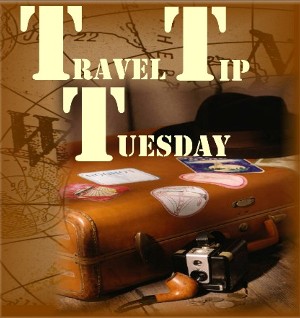 Accommodations eat up the largest percentage of vacation money, so finding a budget hotel in Italy is crucial for travelers looking to save a few euros. In Part III of our month-long series of Saving €uros in Italy, I present Cheap Sleeps: Five Ways to Save Money on Accommodations in Italy.
1. Bed and Breakfasts
So maybe I am biased, but I think staying in a bed and breakfast–especially if you are in Catanzaro (wink, wink)-is the way to go. I've explained the differences between B&Bs and hotels in Italy, so if aren't sure about them, check out this post.
However, it is safe to say that in most places in Italy, you will find a bed and breakfast for €10, €20, even €30 per person less, per night, than a nearby hotel.
2. Hostels
The word "hostel" brings to mind dorm-style rooms, shared bathrooms and all-night parties, but all hostels are not created equally. It is a good idea to read reviews and not automatically exclude a place that calls itself a hostel. If you aren't a particularly discerning traveler, you might prefer to save €30 a night and go ahead a share a bathroom.
I especially recommend hostels for independent travelers, as they are a great place to meet other like-minded travelers bouncing around the bel paese.
3. Agriturismi
Sometimes called a farm house, an Italian argriturismo is often set in the country and offers breakfast, lunch and dinner options. As with hotels, there is a large range of prices and amenities with agriturismi, so read reviews, ask specifically what is included, what is available for an additional fee and do the math.
I've seen some agriturismi include lunch or dinner for an additional €10, which is a steal. I've also seen them charge upwards of €30, which might not be the best way to travel if you are on a budget.
4. Apartment Rentals
Hotels, B&Bs, hostels and other types of accommodations in Italy set their fees on a per person basis, not per room like we do in the US. If you are traveling with a large family, this could quickly add up. If you plan to stay in one area for one week or more, consider renting an apartment.
You will have the added option of cooking some meals, allowing you to save even more on your Italian vacation.
5. Convents
Yep. You read that right-convents. According to Jessica at Why Go Italy, convents and monasteries are a great option for budget-conscience travelers. Even though they may set curfews or impose rules you wouldn't see at traditional hotels, if you are looking to save some euros, it is worth checking out.
And just for fun, here are three more tips for lining up cheap sleeps.
– Hotels that are away from major attractions are usually less expensive. Consider staying outside of the city and commuting or organizing day trips.
– If you plan to do a lot of train travel, considering taking a night train and sleeping there. Most train stations have showers and restrooms where you can freshen up before heading out for a day of sight-seeing.
– As travel costs continue to soar, couch surfing is becoming a more appealing option for many travelers. As always, be careful and cautious and use good judgment. For more information, visit CouchSurfing.org.
What about you, budget-traveler? Do you have any good tips you can share with us for finding budget accommodations in Italy?
Until next time … Buon Viaggio!