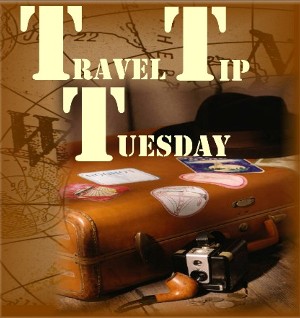 In case I haven't said it before, I am a fan of carry-on only luggage. You are in and out of the airport in record time, you don't have to wait for baggage claim, you can easily jump on and off trains and buses and possibly best of all, you won't lose your goods.
But traveling light isn't easy. In fact, it is downright hard. Knowing what to take, what to leave and how to dress for two weeks without wearing the same 'ole grimy clothes over and over takes practice. It's a skill, even.
So, I'll help you out.
Here are six tips for traveling "carry-on only" on your next trip
1. If you don't already have a standard packing list, stop what you are doing and make a list now. Click here for more information on creating your personalized custom packing list.
2. Review your list and question every item. Do you really need those extra t-shirts? Where will you wear those new strappy sandals? If you don't absolutely need that item, mark it off.
As a guide, my clothing list usually consists of:
* 3-4 tops
* 2-3 pairs of pants or skirts
* 1 black cardigan
* 3-4 pairs of socks/personal items
* 1 pair of PJs
* 1 swimsuit (when applicable)
* 2-3 scarves (when applicable)
* a hat
* 1 pair nice(r) shoes
* 1 pair walking shoes
* 1 pair house shoes/flip flops
3. Prepare your Toiletries. Since you are limited in the liquids you can take on board, choose wisely. I usually carry a travel-size deodorant, refresher spray, toothpaste and sample-sized packets of shower gel and shampoo. Remember, you can always purchase toothpaste or larger liquids once you arrive at your destination. Don't forget to include an extra Ziploc bag for contact solution or prescription medicine.
4. Select your Extras. I consider "extras" everything that isn't clothing, shoes or toiletries. Yes, you have to carry a hairbrush, so add that to your list, as well as your camera and charger, OTC medicine, sunglasses and umbrella.
5. Organize your Paperwork. In a small folder organize your travel documents, passport copies and e-ticket receipts. I pack them in the front of my carry-on for easy access.
6. Choose your Fun Stuff. Everything else is the fun stuff-a book to read on the plane, a magazine, a foreign-language phrase book … whatever you need to pass your travel time. I pack my MP3 in my purse and keep a book, journal and pen within reach. You would also include your travel pillow and eye mask in this category.
Did I forget anything? What do you always carry with you when you travel carry-on only? What is one thing you could never leave behind?
Until next time … Buon Viaggio!