So you are travelling in Calabria and you're having a great time, obviously! There is nothing you'd like more than to bring home something special that will transport you back to this very moment. Most people when travelling like to bring back souvenirs, whether it's for themselves or for family and friends.
Most places will have souvenir shops, but they only seem to offer up generic mass-produced unsentimental gadgets. A trip to Calabria is anything but generic so why settle for a souvenir that is just, well blah!
What you choose to buy will depend on where, when and how you are travelling. Not to mention, how much you want to spend. But, let's just say you want to pick up something small, budget friendly and isn't going to cause too much stress and worry when it's packed away in your suitcase on route home.
We've got some ideas that we mention to all our clients when trying to decide on the perfect souvenir and now we are sharing them with you too!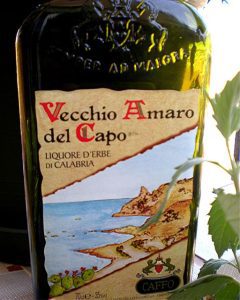 Local Liquors
While on vacation in Calabria you are most likely going to indulge on some local cuisine in a traditional restaurant and typically that meal will conclude with a classic "digestivo". This is a liquor infused with herbs or other aromas which Italians have at the end of meals. Every region has its own traditional liquor. Here in Calabria, we suggest picking up a bottle of Vecchio Amaro del Capo or Liquore alla Liquirizia. They are both made in Calabria and are next to impossible to find outside of Italy. You can read more about them here. Packing bottles can be very stressful for some, but just make sure you wrap it up as best you can and make sure it is padded on all sides in your suitcase. Also, be sure to check your countries custom rules with how much alcohol you are allowed to bring back.
Malocchio Masks
The malocchio, or evil eye, is one of the oldest superstitions in Italy. This "curse" is very much a part of Calabrian tradition and not taken lightly. There are many ways to ward off malocchio, whether its mysterious incomprehensible chants over bowls of water and oil or even certain hand gestures (we know how much Italians love hand gestures!). There are also certain types of talismans that you can carry or display in your home that will protect you. For example, these odd-looking malocchio masks that are not only unique, they are sure to be a conversation starter and, as an added bonus, will ward off the evil eye back at home; if you believe in that kind of stuff.
Peperoncino
Calabria is famous for its peperoncino aka hot chilly peppers and you will find it everywhere. You can choose to bring back dried peperoncino to spice things up in the kitchen, or even ceramics showcasing this coveted local speciality. You'll even find jewellery with peperoncino pendants and charms. If you are in Diamante, we suggest you check out the shops in the old town. This town is famous for its annual Peperonicino Festival – so you'll find pretty much anything pepperoncino-related there!
Yummy Treats
Calabria isn't just spicy food, it's got a sweet side too! Depending on when you are travelling to Italy, you could choose to bring back many different types of sweets that the region has to offer. Do you love chocolate? Why not purchase some artisan chocolates? The Garritano family has been in the business of making chocolate since 1908. They were also the first to produce and sell dried fig products in the city of Cosenza. They now have a wide variety of products made with chocolate, figs and other local specialities. The hardest part will be trying hard not to indulge in these goodies before you get back home! You could also find other local sweets, by simply popping into a local market or local specialties store.
Ceramics
Sure, it's easy to bring back food products to indulge with those you love when you return home. But, perhaps you want something a little more lasting. Why not pick up something handmade for your home? Squillace is a small seaside town in the province of Catanzaro famous for its terracotta ceramics. The ceramics are designed using an ancient technique called "graffiti". You can read about this interesting technique here. In the town of Squillace you can find some wonderful small shops that sell everything from plates to vases to even magnets. They are quite delicate, so we would advise that you package them carefully – you might choose to purchase some bubble wrap (plastica a bolle d'aria) from a stationary or office supply store.
So, now you got some ideas on what you can bring back, the hardest part now will be deciding what or how it's all going to fit into your luggage! Good luck!
Image Credits: Andrea,