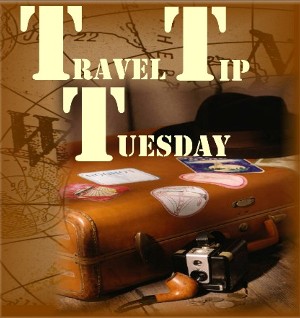 Close your eyes and think about the top five places you'd love to visit.
Keep thinking…
Now narrow that down to ONE.
I know it's tough.The world is a spectacular place, and beauty, history and culture can be found everywhere we look. From the Golden Gate in San Francisco to the Sydney Opera House, from the Westmann Islands in Iceland to Brazil's Iguassu Falls. For those of us with itchy feet, anxious to get on with our next exotic trip, the world is just too dang big … with too many enticing options. Often choosing a destination for your next getaway is stressful, exciting, and frightening all at the same time.
With limited free time and dwindling resources, travelers have to make the most of each vacation. Come back here on Friday when I will share ideas and tips on how to select your next vacation.
But for now let's get back to that list, and I'll let you in on a not-so-well-keptsecret. The numero uno place on my list of must see places before I croak is Egypt!
I dream about it. I read about it. I long for it.
Egypt, the land of eternity where Cleopatra dreamed of Antony and pyramids mysteriously rose into the skies, where the Nile River flows with passion, and well, you get the idea.
Two years ago, Pep and I were invited by our best buds to join them for an Egyptian vacation. They planned to fly from NYC and spend 15 glorious days touring Luxor, Cairo, cruising the Nile, riding camels … man was it tempting. We got married instead.Told ya I loved him.
And we dressed up for Halloween.
As an Egyptian-wannabe, you can imagine my excitement upon meeting my Aunt's native-Egyptian honey for the first time in November. In his endearing Egyptian accent, he told us all about his native land, places to see, and even taught us how to say "I love you" in his language.
But I forgot.
According to these friends who have traveled and/or lived in Egypt, the top things to see include the following sites.
1. Yes, they are touristy, but you aren't going to visit Egypt without stopping by the Pyramids of Giza. It is estimate 20,000-30,000 people built the pyramids over a period of 80 years. It's a sight I can't wait to absorb.
2. You've probably seen images of the Temple of Abu Simbel without realizing their significance. Dating back to 1250 BC, these rock-carved temples were saved from destruction in the 1960s with the help of UNESCO and various countries.
3. Said to be the largest ancient religious site in the world, the Temple of Karnak is the world's largest temple, covering more than 100 hectacres. You might need more than a day for this baby!
4. According to Nile River Cruise, the Nile River has been the lifeblood of Egypt for more than 5,000 years, and there is no better way to explore the Land of Eternity than on a Nile River Cruise. My group of experts agree!
As a free-spirited traveler who likes to do my own thing, I am normally an anti-tour group kind of gal. However, my friends went to Egypt with OAT Travel and absolutely loved it. I just checked their website, and 15 days in Egypt with round-trip airfare from New York City costs $2,145.00. I saw flights from Calabria to Texas for that rate. Check it out!
Have you ever been to Egypt? What can you tell me about it? What is your NUMBER ONE-MUST SEE destination?