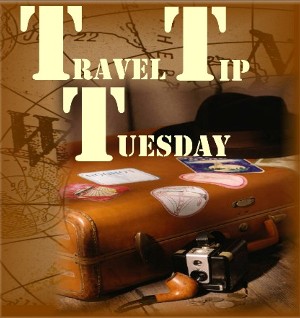 The possible Travel Tip Tuesday themes to evolve from my latest stateside adventure are too many to list today … lost luggage, stolen contents, airline strikes, airline accountability … ahhh, but don't worry. We'll get to those.
Today's tip covers the most intrinsic rule of all seemingly common sense rules of travel. And yes. There are rules.
You might be surprised, as I was on my recent 9 1/2 hour intercontinental voyage, to discover there are still people who rejoice at the obnoxious, who embrace offensiveness and who do things that are Just. Plain. Wrong.
And I'm not talking about children either.
So now. Here are a few things you can do to ensure you are the most despised passenger on the plane.
– Tell your Business.
Just before boarding my flight, I scanned my horoscope and discovered it is not my fault I abhor attention-seekers. I'm an Aquarius. It's in the stars. That being said, I unknowingly jinxed myself to sit directly in front of the two most obnoxiously attention-craving gals women on the plane. I could have made it without knowing that a spider bit Sara on the chimichanga. I'm just saying.
– Forget how to Whisper.
Along the same lines, Sara and "Girrrrl" chatted incessantly throughout the flight. Long after dinner had been served and lights were dimmed these gals played travel games, told stories and, I'm not joking here, sang to each other.
– Spray your Perfume – Often.
Ok. Some people, yours truly excluded of course, can get funky-smelling on a long haul trip. I get that. But it is just not cool to spray perfume or a scented body spray throughout your flight. Your fellow passengers are already breathing dull, recycled air and many people have allergies or get headaches from certain odors. Not only was I on the verge of a migraine for the last two hours of the flight, but I suffered throughout my layover and halfway into my next flight because of the above-mentioned sprays. I'm not really the confrontational type, but when Sara told her friend, "I need another spray," I almost lost it. (Tip: If you are feeling a tad stanky, go the lavatory and freshen up there with your wipes and a non-scented deodorant.)
What are your airline passenger pet peeves? What is the one thing that sets you off when traveling? Do tell!
Until next time … Buon Viaggio!