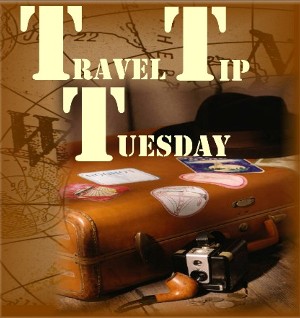 Unless you've been living under a volcanic rock for the last couple of weeks, you have heard about the Icelandic ash that migrated across Europe and affected flights throughout the continent.
While the flights down here in Calabria weren't directly affected, flights from northern Italian cities, as well as other places throughout Europe, weren't operating … thus travelers were stuck.
If you ever find yourself stuck in southern Italy, here are a few tips to get you by.
photo credit: Abhisek Sarda
1. Relax
No matter how much you like to control your life, when a natural disaster strikes there is nothing you can do. Yes. I'm talking to you.
Putting the situation in proper perspective will lower your stress-and your blood pressure-and can make the difference between a vacation nightmare and a good excuse for an extended stay.
If you are having a hard time relaxing, take a stroll near the beach, hike along a mountain trail or grab a coffee/wine/limoncello and people-watch in a busy piazza.
2. Get Organized
Keep your B&B or hotel in the loop regarding your travel plans and ask them about extending your stay. They may be able to let you extend your reservation on a day-by-day basis or can offer you good alternatives if they are fully booked.
Your B&B staff will be a great source of information for you if you find yourself stuck in a foreign country.
I also recommend you stay in the same bed and breakfast, if possible. B&Bers are a well-traveled and empathetic group and the more you can connect with the owners, the better chance they'll go out of their way to help you.
You should also stay in contact with your airline and stay updated on the latest news regarding the event that has you stranded.
3. Hop on a Train
There is nothing worse than paying for a vacation you can't enjoy, so if you are stranded and forced to extend your vacation, get out and have some fun. I promise there are interesting things to see that weren't in your original travel plans. Grab a map, hop on a train and go see something new. If you are here in Calabria, consider taking the ferry into Sicily and exploring Messina. Don't let something like a little volcano ruin your fun.
4. Self-Cater
Extra meals and hotel nights likely weren't in your original budget, so if things start getting tight, consider a little self catering. Go to the market or local grocery store, stock up on fresh fruit, bread, cheese and wine and either picnic or eat in your room.
What other tips do you have for people who find themselves stranded in southern Italy?
Until next time … Buon Viaggio.
Traveling to southern Italy? Click here to see how I can help you plan the trip of a lifetime.