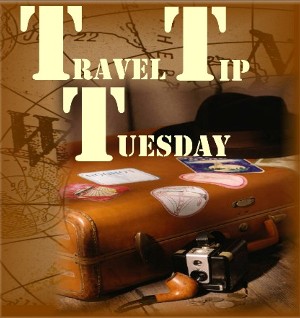 I've written often about my carry-on only packing process. I've shared my lists, talked about luggage and stressed the importance of packing light–several times over. Still, I know old habits die hard and some of you might not be convinced.
If your luggage is still weighing in at the 50lb line, listen up. Here are five reasons you should switch to carry-on only for your next trip.
1. Ease of Packing
The packing process is tedious and draining for many travelers, especially if they are packing two or three bags. When you travel carry-on only, you have less clothes, less products (since at the time of writing, you still can't carry more than three ounce-sized liquids) and less stuff to worry about packing.
Yes, you have to be smart and you might have to remove some items if you see they are too bulky, but after a few trips, packing your carry-on will become easier and you will drastically reduce your packing time.
* It is also important to note that when you travel with a carry-on only, your return packing time is reduced. Last week I traveled to London with friends who, bless their hearts, are some of the heaviest packers I've ever met. It took me 10 minutes to pack the night before we left-it took them hours.
2. Look Travel Smart
I know this makes me sound like a travel snob-and I hate that, I really do, but when you are dragging around two or three bulky, over-sized suitcases, falling over yourself when one of them twists and holding up lines on buses and trains … you look like an amateur traveler.
Now, I'll be the first to admit I look like that when I return from my US vacations, but a girl's gotta have what a girl's gotta have-right? when I travel for leisure, however-whether it is a weekend, two weeks or a month-I pack carry-on only.
3. Late(r) Check-In
On that same London trip, I accidentally found myself arriving at the airport 45 minutes before my scheduled departure. Since I'd checked in online, I was able to proceed directly to security after getting my boarding pass and made it to my gate with minutes to spare.
4. First One Out
There is something fun and freeing about getting off of the plane and rushing right past that still-empty, non-revolving claim that has captured your fellow travelers. Seriously, if for no other reason than this-pack carry-on only next time. It is exhilarating.
5. Easy Clean Up
If there is anything travelers hate more than packing-it is unpacking, but when you travel with just your carry-on, unpacking is a piece of pie. Last weekend I unpacked my bag, had everything put up and reset for the next trip in less than ten minutes. Who wouldn't love that?
Ok, it's confession time. Do you travel carry-on only? If so, what other reasons would you give travelers for making the switch?
Until next time … Buon Viaggio.
Traveling south? Click here to see how I can help you plan your trip to Calabria or southern Italy.
Photos: allaboutgeorge and thbl via Flickr.