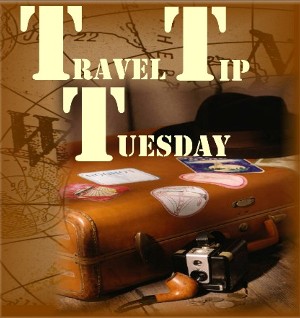 A few weeks ago I wrote about the non-tangible things travelers should carry with them when traveling to southern Italy. But sometimes travelers are in a hurry to pack and just need to know the nitty gritty.
So, here you go. Here is a list of travel gear I find essential for traveling in southern Italy.
1.  Camera and memory card
If you've never been to southern Italy, you might be surprised by the rocky landscape, green mountains and blue, blue, blue seas … and you're going to want to remember it. Make sure your camera is fully charged when you take off and ensure you have plenty of memory.
2. Battery charger
… for obvious reasons.
3. Sturdy walking shoes
Many of southern Italy's medieval villages are full of steep hills and winding streets, so be prepared to walk by packing (or better yet, wearing) a pair of comfortable shoes.
4. Sandals, flip flops or house shoes
If you are traveling in beach season, you'll need a pair of sandals or flip flops to wear to the beach, but you'll also need a pair of shoes to wear inside. Italians always wear shoes in the house, so if you are staying in a cozy bed and breakfast or agriturismo, you'll need a pair of shoes you can easily slip on and wear inside.
5. Wine bottle opener
Eating out every meal in southern Italy will not only pack on unwanted vacation pounds, but more importantly, will eat up your travel time. Meals are celebrated in southern Italy and lunches and dinners-when done correctly-can take hours and hours (and hours.) Plan a few picnics during your trip and be prepared with a wine bottle opener and knife. *Note: You should pack this in your checked luggage. If you travel carry-on only, consider purchasing an inexpensive opener in Italy.
My last picnic was underneath the shadows of my favorite Calabrian castle … so it's not necessarily "roughin' it."
photo credit: alessandraelle
6. Travel clothesline
A traveling clothesline is super thin, can easily fit into your luggage and can be placed in your hotel's shower or bathtub, making it easy for you to hand wash your unmentionables and wear them the next day.
7. Pocket dictionary
If you don't speak Italian and plan on traveling in non-touristy sections of Italy's south, then carry a small pocket dictionary to help you decipher menus or nail down directions from the locals.
8. Notebook and pen
Like many of my Italy travel writing buddies, I, too, am in love with my iPod. For a list of apps to download for your trip to Italy, you can visit Italofile or Why Go Italy but for every day note-taking, carry a good notebook and pen. Click here for more ideas on using a travel journal.
You might notice I didn't include a laptop, hair dryer or flat iron … you can read why here.
What other travel gear do you think people need when visiting southern Italy?
Until next time … Buon Viaggio.
Traveling to southern Italy? Click here to see how I can help you plan the trip of a lifetime.