Guided village tours in Calabria offer a deeper understanding of the medieval life of long ago and can open doors that remain closed (and unknown to) independent travelers. Visitors are taught interesting tidbits, escorted around the main sights and introduced to local people and shops. But did you ever wonder how a day trip is designed?
Earlier this year, My Bella Vita Travel designed a new, exclusive day tour that takes travelers into the heart of one of Calabria's most interesting medieval villages.
In our tour, Squillace: Past and Present, visitors explore the ruins of the town that began as Skylletion in the Greek and Roman days, then head up into the medieval village that is known throughout the south for its ceramic and terra cotta tradition.
To properly plan this day tour, I spent around 20 hours reading literature on the town, then a colleague and I made four trips to the village, met with a dozen locals, tested the restaurants, painted some pottery and finally found a way into the castle.
Sure it was fun – taste-testing homemade liquors is at the top of the list! – but it was also hard work narrowing down the "must see" list into a manageable day, determining the details of the pottery demonstration and terra cotta painting and locating the woman who literally had the "keys to the castle," to let us in.
We learned about ancient medieval windows, Italy's famous Cassiodoro and where to go for the best views of this part of the boot, then we hiked deep below the village to the ominous-sounding Devil's Bridge for a different perspective on the town.
Here are some pictures of Squillace and of our some of our information-gathering excursions.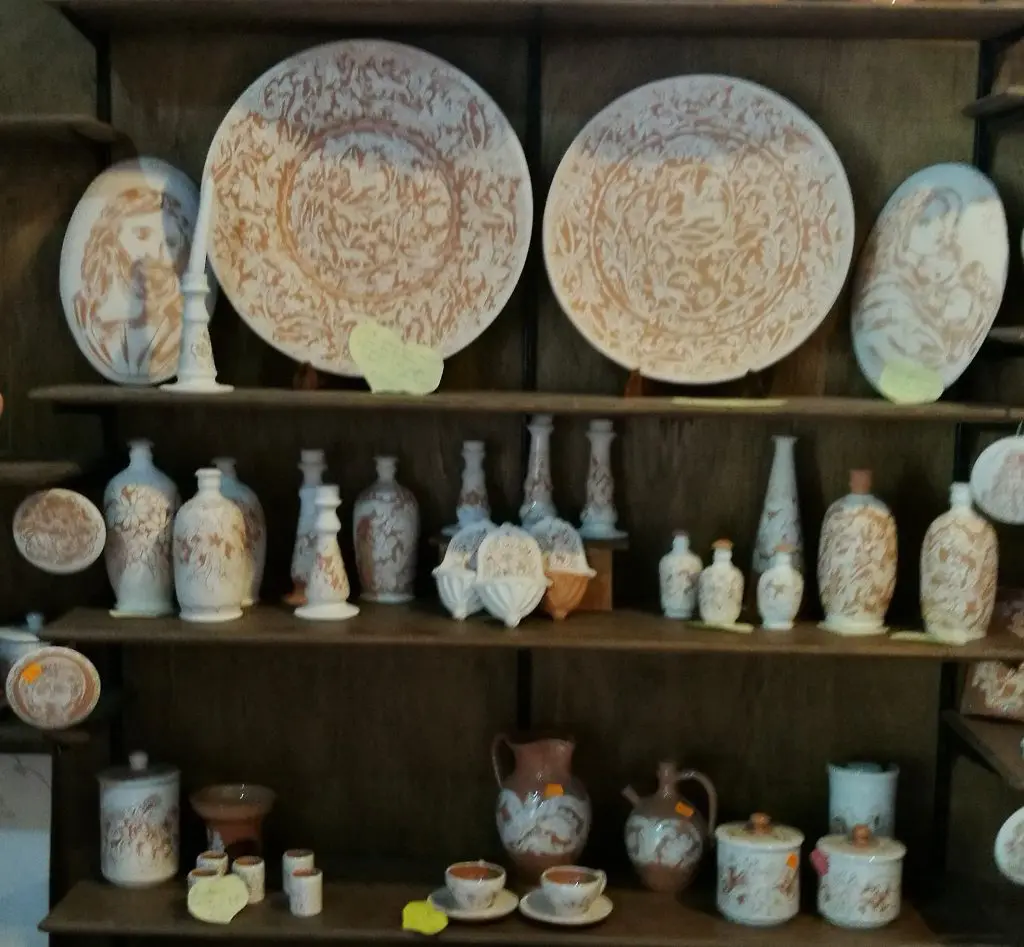 Are you traveling to Calabria? Click here to see how I can help you plan your trip.