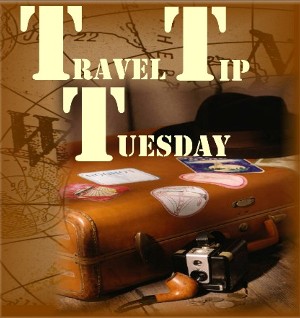 Last week I listed five things every traveler should pack when heading to Italy. There were a few additions included in the comments and one suggestion for a WHAT NOT TO PACK list.
So today, I am sending out a big Travel Tip Tuesday thank you to Paula Russell, co-owner of Time of Your Life Tours who made the suggestion I am following through on today.
You see, most travelers aren't adept at packing for Italy. It is true. They cram every pair of pants they own into their suitcase, throw in useless electronics and overindulge in socks and undies.
I know. I used to be one of them.
However, years of international traveling-and countless amounts of wasted space-have taught me what I really need to pack and what I can afford to leave at home.
Here are five things you can skip when packing for Italy.

photo credit: JasonRogersFotographie

1. Blow Dryer
You'd be amazed-I am amazed!-at the number of people who visit our bed and breakfast and bring their own blow dryer. That is just throwing valuable suitcase space out the finestra, people. Email the B&Bs you will be visiting and ask if they have blow dryers in the rooms. Most likely they will. If they don't-and you can't make it to the next place without blow drying your hair-then pack a cute weather-appropriate hat and go with it. You'll look trendy and you won't weigh yourself down with a useless appliance.
2. Flat Iron, Curling Iron, Rollers
I know you think you need this, ladies, but resist the urge to pack your flat iron, curling iron, rollers or any other electronic hair-altering device. Even though they should work with the appropriate adapter or converter, that is not always the case. I have a dead Chi to prove it.

photo credit: Markusram
3. Formal Clothes
Unless you have tickets for the opera or reservations at a black tie restaurant, leave your formal clothes at home. You won't want to wear high heels-or for the guys, a tie-when touring the Roman Forum, sightseeing along the Amalfi Coast or taking the ferry into Sicily. Even though Italians do tend to dress up more than Americans, you won't need your finest formals. For more tips on how to dress in Italy, read How Not to Look Like a Tourist in Southern Italy or check out Jessica's What to Wear in Italy series on WhyGo Italy.
4. Daily Change of Undies and Socks

It makes sense if you are going on a 15-day Italian vacation that you should pack underwear and socks accordingly. But you don't have to pack a different pair for each day. Plan on doing laundry if you will be in Italy for more than a week and consider buying a small bottle of laundry detergent-once you have arrived in Italy-and hand washing some of your garments.
5. Expensive Anything
Men, forget about packing that expensive watch and ladies, leave your best jewelry and expensive bags at home. Nothing will wreck your once-in-a-lifetime Italy vacation faster than losing precious jewelry, and expensive bags draw attention to you, making you an even bigger target for pickpockets or train-traveling thieves.
Consider buying inexpensive costume jewelry to accent your clothes and use small messenger bag as your purse. You'll be glad you did.
What else do you think travelers can leave off of their Italy packing list?
Until next time … Buon Viaggio!