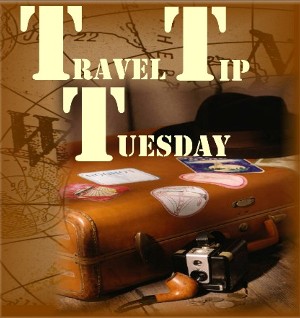 Nothing beats expert advice when it comes to travel planning. We take cues from destination experts on must-see attractions, we look to foodies for restaurant advice and frequent-travelers for hotel and B&B recommendations.
But for the legal stuff … well, now that is not as much fun.
We can't eat that!
However, legal advice may be just what you need for your next big getaway.
Today's Travel Tip Tuesday tips are brought to you by Calabria's resident American-Italian attorney, freelance legal writer and my blogging buddy, Michelle of Bleeding Espresso.
Listen up, travelers … and take notes.
Travel Tips from a Lawyer I: Accidents Happen
Nobody likes to think of worst case scenarios, but remember: anything that can happen to you at home can also occur while you're on holiday—falling ill, accidents, stolen wallets—and then some.
While you can't stop bad things from happening, you can minimize their adverse impacts on your trip by taking a few precautions before you leave.
1. Check Homeowner's Policy Coverage.
If you own a home, be sure to check your homeowner's policy, as many cover your possessions abroad as well, including theft or loss of documents, money and valuables, although the conditions and maximum amounts covered will differ.
2. Check Credit Card Coverage.
If you paid for your trip with a credit card, you should also check to see if you acquired automatic limited travel insurance with your purchase. This type of insurance may cover such things as lost or stolen baggage, missed flight connections and medical conditions.
3. Buy Traveler's Insurance.
If you still aren't covered to your satisfaction, many companies offer insurance especially for travelers at increasingly reasonable prices. Coverage varies widely but falls into four main categories: medical/health issues, property loss, trip cancellation/delays and emergency evacuation.
You should evaluate whether you can comfortably absorb potential costs of such occurrences in determining if you need this kind of protection.
Although not very popular with Americans, nearly all other travelers, including English, French, German, Latin American and Japanese, build the cost of travel insurance into their trip expenditures.
Follow their lead, and you could save yourself some financial headaches in the long run.
If you haven't heard, Bleeding Espresso was nominated for Best European Blog in the Bloggies 2009 Awards. Check out the site, then go vote. You, too, will be bleeding espresso in no time, and trust me … that's a good thing.
Until next time … Buon Viaggio!