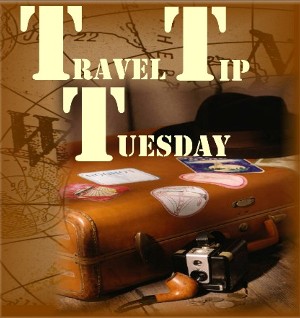 How many of you have ever been in a new country-or visited with people from a foreign country-and committed a true traveler's faux pas?
Uhm.
I mean, besides me.
Oh yes, my friends … I am guilty.
You see. I am from Texas and as you might have heard, Texans are a pretty proud bunch. In fact, we like to throw around our Texas-sized pride and welcome our foreign friends with a with a two-fingered salute (and a little yeehaw!)
So, I was confused when I met my future Italian husband at the Houston airport with not one, but two "Welcome to Texas" longhorn gestures and he was offended.
Luckily, he gave me a second chance, but if you are planning to visit Italy-or hang out with some sexy Italians-it might be wise to brush up on your international body language knowledge.
Here are three Italian body language cues you might need to know before you go.

photo credit: aaronisnotcool
1. The Texas Longhorn Sign
Learn from my mistakes and leave your Texas pride at home. The longhorn sign, often a fun sign thrown around in Texas, is one of the most offensive signs in Italy. When you direct this gesture at someone you are calling them a "cornuto(a)" and are insinuating that their boyfriend/girlfriend/wife/husband is cheating on them.
2. The Head Nod
Ok, try this. Look straight ahead, dip your head down and then kick it up while making a little "tisk" sound. Perfetto! You must be Italian! This body language cue has been the source of hundreds of misunderstandings between my husband and me since we met nine years ago.
You see, in America when we nod our heads up and down (or even down and up) it would signal affirmation. In Italy, it is the opposite.
3. The Pinched Fingers
Similar to the hand sign you would make when you snap your fingers, this is one of the most "Italian" hand gestures in the country and one my father-in-law directs at me all too often. The meaning? What are you talking about?!?
Heading to other European countries? Well, according to Jane Lasky on Examiner.Com, the Austrians and the French both have body language cues that tell the speaker it is time to shut up, while Norwegians wish their fishermen good luck by spitting behind their backs.
You can also visit Taking Off: A Blog for Travel Tips and Advice Before you Park, Ride or Fly for a series of body language etiquette quizzes for travelers.
So … answer the question! Have you ever made a traveler's body language faux pas? If so, please share.
Until next time … Buon Viaggio!