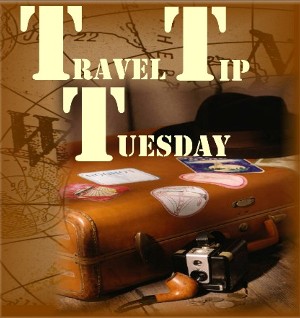 They always say Mom Knows Best (or at least my mom does) so today's Travel Tip Tuesday tips are brought to you via my mom, who is like an arachnophobe in a tarantula farm when it comes to flying but who is a regular reader of CNN dot com, where she read these tips and chose to pass them on to you.
According to Christopher Elliot, there are five things you should NEVER wear on an airplane. I've recounted his list and made my own notes for you here.
1. Uncomfortable or dangerous shoes
This should be obvious, but every time I fly and see women in heels I wonder what in the heck they were thinking. The answer? They weren't. I normally wear tennis shoes for the following reasons.
– They easily slip on and off at security checkpoints
–  I can run in them (either to catch the plane, get to the restroom or beat the line of other slow pokes through customs) Ha!
– They are comfortable and warm, in case the plane is not
2. Light Colors
As they point out in the article, this is especially important for longer flights. I don't know what it is about being on an airplane, but I always get dirty. Dark clothes camouflage this, go well with my dark grey tennis shoes and are slimming. Ok, maybe that last reason isn't enough to make you wear dark clothes on your next flight, but I dare you to sit beside an active three year old on your next flight to Paris (yes, I did this) and come out clean!
3. Tight-fitting pants
Seriously, does this even need an explanation? Nine hours cramped in your seat and in your seat? No, thank you!
4. Synthetic fabrics
Cotton, cotton, cotton … I always wear a t-shirt and carry a light, black (see #2 above) sweater. If you have ever flown from Lamezia Terme to Houston and endured three flights, two layovers and an average of 19 hours you will want need cotton clothes. Trust me!
5. Anything with strong odor
This isn't for your comfort, but more for your well-being. If you wear strong perfume or aftershave on the plane the other passengers will. hate. you. That being said … don't forget deodorant!
How do you dress when you gear up for long flights? Can you think of anything else "not to wear" on board?
Until next time … Buon Viaggio!