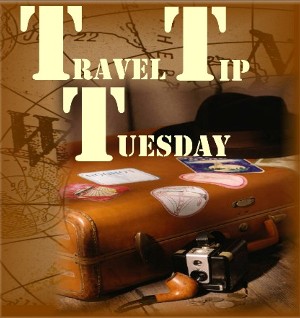 The single best thing about owning a bed and breakfast, besides working side-by-side with a hunky descendant of the Roman gods, is the energetic, adventure-seeking people we meet as they come through Catanzaro.
In recent weeks we've had a hodgepodge of nationalities representing various regions within Italy, the US, Australia and Canada. They take one step inside the door, say their hellos and we know instantly if they are going to have a memorial vacation.
We know because successful travelers have one thing in common.
They have a good attitude!
Lost in downtown Catanzaro?
They call us laughing and ask for help.
Luggage held up for four days?
They make jokes of wearing the same dress and buying new shoes.
No bus?
No problem. They walk back.
Train delayed?
They spend an hour taking pictures of the Calabrese scenery.
These people are successful travelers because they don't sweat the small stuff when traveling. Their attitudes are adjusted well before they stepped onto Italian soil and they have made a conscious choice to enjoy their vacations.
Easier said than done?
Maybe.
But here are three tips to help keep your traveler's attitude in check before your travel partner checks you in for the next flight home.
1. Stifle that inner voice.
Negative self-talk is harmful to your mental attitude, your mood and your vacation. No one wants to end up hungry in Palermo with no open pizzeria in sight, but if you allow your thoughts to focus on what you don't have, you will miss your current journey. And you know what they say? Getting there is half the fun.
2. Find the funny.
Look for humor in every situation and you will find it. Your hotel lost your reservation, is now fully booked and you have to walk the streets of Salzburg looking for a new bed? Yea. That sucks. Believe me, I've been there. But instead of allowing that to ruin your vacation, think of how your best friend is going to laugh when you tell him or imagine how funny the story will be in 10 years when you retell it to your children.
3. Choose to have fun.
As with our recent B&B guests, successful travelers CHOOSE to have fun. On any given day, on any given vacation, there are countless things that can go wrong. Alarms don't go off, the coffee is crap, the taxi driver rips you off. Are these things really more important than the vacation you've been planning and possibly dreaming of for years? Heck no! So don't let them get you down. Make that conscious decision to enjoy your vacation, your attitude will follow suit and you and your travel partners will have the vacation you deserve.
What tips do you have for controlling your attitude when you are on vacation? How do you refocus your negative attitude and turn yourself around?
Until next time … Buon Viaggio!
—–
Ever lived in Italy? Ever wanted to? Here's your chance to learn more about la dolce vita and enter for a chance to win *free* Italian espresso. And isn't that best kind? Megan of Expat Coach will tell you all about it, but hurry-the contest ends on Thursday, September 25!