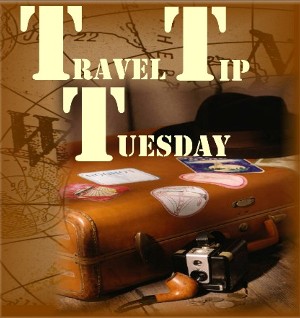 I know … I know … European travel is soooo expensive. That "crap-ass dollar" (and I am quoting a regular reader here) is making it ever more difficult to pack up and head overseas. But there is relief.
Or at least help.
Today's Travel Tip Tuesday roundup features 12 tips you can use to save a little green on your next European Vacation. Chevy Chase would be proud.
In a recent Budget Travel article, Tim Leffel lists 10 ways to save in Europe. I've selected my favorite tips from his article and added my notes in italics.
1. Buy train tickets in advance
Train travel can be more expensive than flying, but you can save by buying tickets online in advance and traveling during off-peak hours. In Germany, weekday, round-trip Deutsche Bahn tickets purchased at bahn.de at least three days in advance are 25% off the regular price, and weekend tickets bought in advance are 50% off. Look for Dauer-Spezial one-way tickets on the Web site for very low prices, too. Many tickets purchased more than a month in advance for France's TGV trains are at least half the normal price. While I normally don't like to plan my vacations down to to the minute, this pre-planning option can pay off. (Pun intended.) My suggestion for free-spirited, yet budget minded travelers would be to pre-purchase the train tickets, but leave other travel options open so you won't feel too constricted.
2. Eliminate a night in a hotel
Sleeping in transit is a backpacker's trick to save money, but it works for those who want to travel in moderate comfort as well. A double-occupancy, upper-deck cabin on the DFDS Seaways' ship that sails daily from Copenhagen to Oslo (an overnight trip lasting 16 hours) starts at $139 in the summer. A couchette bed in a six-person compartment on the 11-hour overnight Deutsche Bahn train from Prague to Cologne costs $72 per person if purchased in advance. I used this trick often when backpacking through Europe and the savings do indeed add up. I *love* this tip, and I love how Tim has modified it for a more, shall we say, mature crowd!
3. Evaluate city passes
Many tourism bureaus—including ones in Lisbon, Zürich, Budapest, and Stockholm—sell city cards that cover the costs of mass transit and admission to museums and also provide discounts to other attractions. To determine if they're worth it, you have to do the math: Sometimes you'll have to go to four or five museums just to break even. For a full list of cities with the cards, go to europeancitycards.com. I have NEVER found a city pass to save me money. That may be because I rarely, if ever, use mass transit. I prefer the old fashioned method of getting around … on foot! I have "accidentally" seen magnificent churches, random museums, intimate gardens and intriguing statues that weren't on my radar. My advice here is to select a few museums you *must* see, purchase admission from them and head out on foot!
4. Don't buy single rides
Multiride subway cards are almost always a better value than individual tickets, depending, of course, on how many stops you want to make. In London, a single Tube journey costs a whopping $8, but a one-day unlimited-ride Travelcard runs you $13.25. An even better value is the Oyster card, which starts at $16 (a $6 refundable deposit for the card itself and $10 worth of credits toward subway and bus rides). With the Oyster card, a single ride on the Tube is $3 to $4, and a day of unlimited transport is $12.25. When you run out of credits, you can recharge the card at Tube stations, convenience stores or newsstands where you see the Oyster card logo. If you weren't too keen on Tip #3 (see above) and choose not to tour the city on foot, this is a great suggestion. Once again, don't automatically purchase a full-day pass without doing the math!
5. Check Chains
If you can, avoid renting a car at all—rates in Europe are high, as are gas prices. If you really need a car—to tour the Tuscan countryside, for example—check the prices of rentals at European chains such as EasyCar, Alimex, and Sixti. Sixt advertises cars in France and Italy for as low as $7.50 a day, but beware of expensive add-ons. This is a new tip for me as I haven't seen these agencies or tried the service. If you do please let us know how it goes. Tim is right, however about the gas. This morning in Catanzaro we paid 1.55 euro for a liter of gas. 1.55 euro = $2.40 X 3.78 liters (to make a gallon), which means we paid $9.07 for a gallon of gas! Ouch!
6. Find the freebies
Scour the Internet before your trip for free museums, concerts, cultural events, and activities—you may be surprised by what's out there. Visit Oslo's Web site, for instance, has an extensive list of free festivals and museums. The blog at EuroCheapo—a worthwhile source for affordable hotels—also routinely posts articles on how to find free stuff in Europe. And at BudgetTravel.com, we're posting a list of eight free European events this summer, including perfor­mances by the Bavarian State Opera in Munich and various ensembles at Amsterdam's Concertgebouw hall, as well as the annual White Night festivals in Rome, Paris, Brussels, and Madrid. What is even better about this tip is that in addition to being FREE events, they are all local events. What better way to enjoy a new city, country or culture than by mingling with the locals?
And now a few of my own tips …
7. Skype it, baby
If you aren't familiar with Skype you can read up on it, but what it essentially means to you, oh budget traveler, is FREE long distance. Yes … some things are free in this world, you just have to know where to go. Using your own laptop, all you have to do is find free wireless Internet service and you are good to go!
8. Learn how to eat and sleep on a budget
Check out the Cheap Eats and Cheap Sleeps in the area. Wait … we've already talked about those. Well, you can check them out again!
9. Become a Barman (or gal)
In most European bars you will find the option or ordering your coffee, limoncello or gelato at the bar, or grabbing a table and being served. It is always cheaper to order at the bar. When you sit at a table the price automatically goes up.
10. Hit the ATM.
Never change money at the hotel or airport – using the ATM will ensure you get the best rate of the day. In these days and times … that matters!!
11. Eat with the locals
When asking for suggestions or recommendations, don't ask where you "should" go, ask the locals where "they" go. I noticed a trend in Belize with locals telling us about the same two or three restaurants, however when I asked if they had been there, the answer was always "No. We can't afford that place!" We were oh-so happily surprised to visit the restaurants they choose when dining out. In addition to a lighter tab, you can experience a more authentic experience and get a truer sense of the country.
12. Think twice about that big tip
Apparently, this is a rather controversial topic, but I can not count the number of times I have seen advice or tips on restaurant tipping and thought "What Italy are YOU visiting?" Many of the restaurants are family owned where the employee who delivers your meal, takes you order and accepts your check are either all the same person, the owner or one of his children. It is similar to the "you don't tip the hairdresser if he/she owns the place" logic we use in the states. However, I had friends visiting last summer who added a week to their Italian tour to venture farther south and enjoy Calabria. When we insisted on paying, one of the men said, "Well then, we will get the tip!" We explained that you don't tip in Italy, only to discover that their tour guide, who led them through three weeks of Rome, Florence, Venice and Assisi told them the same percentage is expected in Italy as in America. Let me tell you, folks. If you feel you have to tip, go ahead and leave some coins (remember, European coins are money, too!) But never tip 20%. Ever. Don't forget that many of these restaurants charge you a cover fee of 1.00 – 3.00 euros per person just for sitting at the table … they are getting their money from you – so save a bit on the tip!
Do you have any tips for saving in Europe this summer? If you are planning a trip what will you do to maximize your dollar? Any other tips from those of you in Europe?
Until next time … Buon Viaggio!