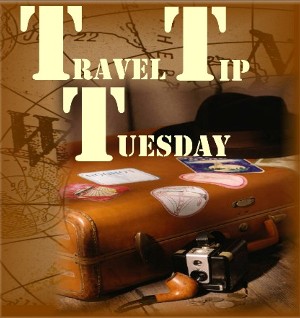 We've all been there. We experience bad service at a hotel and want to rant about it, we are overcharged for fees by a rental car company, an airline loses our bags for two days then half of the contents disappear before they are returned.
Oh, that hasn't happened to you?
Well, it happened to me.
If you aren't familiar with the ongoing saga between yours truly and Lufthansa/Air One, then you can catch up here, but please come back.
In the six months since this began, I've learned a few things about dealing with travel companies. And I am going to share that new-found knowledge with you.
Here are four tips to help you get a favorable response from a travel company.
Act quickly – Most travel companies expect to hear from complaining customers within a previously specified amount of time. For airlines, you must file a report within seven days of receiving your luggage. If you try to call them on Day 8, they won't help you. They look for loopholes so they don't have to refund your money or provide travel vouchers.
Tell them what you want – Don't be afraid of being seen as an aggressive customer or an unkind person. You need to share your expectations with the company so they will have something to respond to in your complaint. If you send a letter and say, "The ceiling leaked and the staff member on duty wouldn't move us to another room," you are just venting. If you expect to be compensated or would like a voucher to return at a later date, say so in the letter.
Document everything – Keep all invoices, online communication and airline information, such as boarding passes and luggage receipts. You might be asked to produce documentation proving you took the flight. You don't want to lose your refund because you cleaned out your purse a day too soon.
When you realize you will have to file a complaint, organize all of your documents and make copies. Keep them in folder so you will have quick and easy access.
Don't take "no" for an answer – If your initial request is denied, send a follow-up letter or email asking for a manager. Continue to send a follow-up until you have been contacted by someone with authority. If you feel you are still being treated unfairly, request the help of a travel ombudsman, continue to send appeals to higher company officials or post in online forums or your blog.
Remember that fiasco I mentioned above with Lufthansa and Air One? Well, I am happy to report that a couple of weeks after my post, I received an email from a manager at Lufthansa offering to reopen my case. I sent her all of the information and documentation and three weeks later I received a bank transfer for almost $550.00.
Two days later, Air One called to see if they could help me settle my complaint. Until this point, Air One had never responded to any of my emails, phone calls, faxes or letters.
"How can we help you resolve this?" the lady asked.
"It's been taken care of," I told her. "Lufthansa paid it."
"Well," she asked curtly. "Why did you contact Lufthansa after you had already contacted us?"
"Because you never responded."
"Yes, well …" she said. "They will send us a notice to pay half."
And she hung up.
So, remember. If you find yourself in a similiar situation – Act quickly, Tell them what you want, Document everything and Don't take "no" for an answer. Good luck!
Have you ever been in a similiar situation where things turned out well for you in the end? What do you think helped you reach a positive outcome?
Until next time … Buon Viaggio!