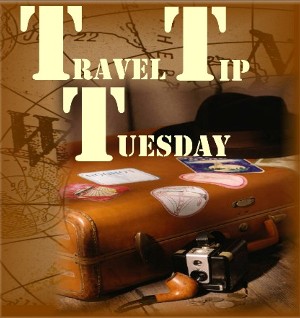 The holidays are just around the corner and while they bring good cheer and merriment, they also bring shopping stress … eating stress … party planning stress … travel stress. Agh! What's the well-traveled, try-to-always-be-chipper party gal, or guy to do?
Well, don't worry. We can help you with that last one.
Holiday travel shouldn't be stressful. You are taking a vacation – to visit people you love (or at least to visit people you kinda like) – it should be fun. Here are three tips to help you relieve the stress of holiday travel.
1. Whether you are traveling by land or sea a little advanced planning will go a long way in relieving your travel-related stress. Take time before your trip and make a list of everything you need – including presents and food items you need to carry. If you are traveling with your car, be sure the oil is changed, tires are checked and the gas tank is full at least two days before you leave. If you are flying, check online to ensure your flight is scheduled to depart on time. 

2. Leave early and plan for delays. And I don't mean take an earlier or later flight or fly in the middle of the week (although those are good tips, they are already told here and here). I mean if you need to leave your house by 10 AM to get to Grandma's by 10 PM, consider leaving by 8 AM. The increased traffic might slow you down and you won't tear into your kids if they have to stop for the restroom … again. If you are flying, think about actually arriving at the airport at the suggested 2 or 3-hour early mark. You will beat the rush who didn't arrive early and be glad you have that extra time to get through security.
3. Remember there will be other people traveling. In fact, there will be a lot of other people traveling, and – nerve of them – they will think their holiday travel is just as important as yours. Whatever you do, don't let them bring you down. Believe it or not, you can make the conscious decision not to affected by other travelers and their negative attitudes. You planned ahead. You arrived early. It is not your fault they didn't!
As with traveling during any other time of the year, remember to have fun and enjoy the journey. I always feel an extra cheerful holiday spirit in the air when I travel during the holidays … and I wouldn't have it any other way.
Do you travel during the holidays? What are some of your best holiday travel tips? Please share!
Until next time … Buon Viaggio!