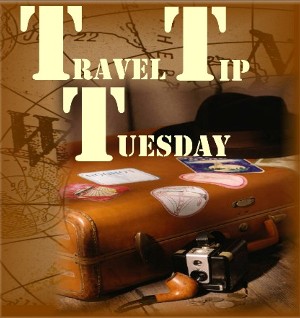 Imagine this.
You spend years saving for that once-of-a-lifetime intercontinental vacation. You spend months planning details, from tracking down the iciest mint mojitos, to the most exotic thatched-roof tiki huts, to the best, and most renowned, jungle tour of the water rapids. You spend weeks packing your suitcases and e-mailing your itinerary to everyone from your Grandpa John to your second cousin's brother-in-law. You spend two days getting there. Then you can't enjoy a dang thing because you can't even entice your sleep-deprived self out of bed with the promise of a new pair of shoes or a round of golf.
What is wrong with you?
Is it pre post-vacation planning syndrome, commonly seen when obsessive-compulsive vacation planners finally arrive at said vacation spot and have no lists to make, travel forums to read or hotel reviews to compare, or is it simply a full-blown case of common ole' jet lag?
Hmmm … I'd go with the jet lag.

Just so you know for sure here are five strategies I've developed over the years to help me reduce or, dare I say eliminate, jet lag.
1. The first thing I do when I get on the big bird for an international journey is get settled in. Seriously. I move in. I take out my book or magazine, my MP3 player, a bottle of water (that I bought post-security check), any over-the-counter pain medicine I might need, my neck pillow and eye mask and a bag of Haribo Hari gummy worms. Please don't ask about the gummy worms, it is an addiction I can't yet discuss.

2. The second thing I do is set my watch to my new time … then the mind games begin! I look at my watch more on a nine-hour international flight than I do an entire week when I am planted … the whole time telling myself, "Wow. It is really late. I should be hungry." "Yikes. Look at that time. 2 AM. I should get some rest." "It is 4:00 AM and they are serving chicken? Oh well … a middle of the night snack never hurt anyone!"
3. I know … I know … all the "theys" out there tell you to skip on the alcohol. Weenies! While I am not encouraging alcoholism here, a light weight like me can have her glass of wine and sleep well, too. After a glass with dinner, the dimmed lights of an overnight red-eye and two warm blankets (that I usually snag from an empty seat when no one is looking) I sleep like a baby. If that's not your thing, pop a Tylenol PM sans red wine, and you'll sleep, too. This tip is best utilized on overnight flights when you arrive at your destination in the morning.
Otherwise …

4. I *load* up on things to do to pass the time. I watch movies, listen to music, read a book or magazine, take travel notes or eat a bunch of gummy worms. Plan in advance and take things on board with you that will help pass the time. I once drafted half of a training guide on a flight from Amsterdam to Houston and on another flight I read a full book. Just recently I edited two articles for a magazine. By the time we touched down I wondered where the time had gone.
5. You may have heard this before, but whatever you do it is absolutely imperative you do not go to sleep when you arrive at your new destination. Promise me … I want to hear you say it with me, "Cherrye … I promise I won't sleep!"

Ok, then. You have to follow that clock on your arm (that has been set to your new time zone, remember?). If you arrive in the middle of day you may have to push yourself, go for a walk, go out for lunch, go shopping, do anything to make yourself stay awake until "normal" bedtime. This works for two reasons:
– You are further pushing yourself into your new time zone by living, sleeping and eating at normal times. (Yes, I said eating. Even if you aren't hungry have a small salad or sandwich at your new "normal" hours and your body will adjust to the time more quickly.)
– You are wearing yourself out so when you can finally sleep, you will sleep well and will awaken feeling refreshed and ready to enjoy your trip.
Admittedly, these aren't rocket surgery or brain science ideas, but they work. I can't remember the last time I had jet lag and I promise your jet lag will be reduced if you give these a whirl.
Whaddya say?

What are your favorite tips for avoiding jet lag? Care to share any secrets?
Until next time … Buon Viaggio!