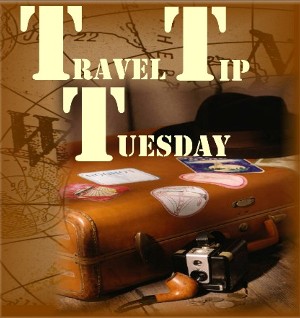 After you've emptied your checking account and sold that last pint of sangue at the blood bank to cover your over-prized and under-valued airline ticket, the next biggest chunk of change is spent on lodging. This is possibly the most important decision a traveler makes when booking travel and sadly this choice is often based on the recommendation of strangers.
This week's edition of Travel Tip Tuesday focuses on Cheap Eats and Cheap Sleeps! Although it may seem I am a tad biased, staying at a bed and breakfast is a cure-all for the budget travelers money woes. Often times, especially in Europe, bed and breakfasts are an average of 30% less expensive than hotels. Additionally, B&Bs don't charge additional fees for parking or Internet, like many larger hotel chains. Travelers who haven't stayed in a B&B might be concerned about their first experience. Here's a quick rundown on some of the differences between staying at a hotel or a bed and breakfast.
Hotels:
>> Many hotels have a restaurant on property where guests can dine. While this isn't the most economical choice for a budget traveler, it is a luxury most B&Bs don't offer.
>> Many B&Bs are family-operated and work on a limited schedule. Don't expect someone to be available to answer questions 24/7.
>> Guests can often wander at leisure without seeing the same people working inside a large hotel. This isn't the case with a B&B. Often the same people will work check-in, serve breakfast, make reservations, call taxis, clean rooms, and help guests check-out.
Bed and Breakfasts:
>> As in hotels, B&B owners set check-in, check-out, and breakfast hours, however B&Bs tend to have a more accommodating nature. We've had guests ask us in advance for a late check-out or early breakfast service. We always accommodate, and I've been to other B&Bs that did the same.
>> B&Bs offer a sense of warmth most hotels can't duplicate. Bed and breakfast owners care if guests are happy, and their genuine desire to serve their guests often shows.
>> Seeing the same people for check-in and breakfast service is a benefit many travelers tend to overlook. Guests often establish relationships with B&B owners and are given the best recommendations on local sites or restaurants. We've had guests tell us they feel like they are "coming home" when they return to our B&B. And, again – I've felt the same at other places.
>> Some B&Bs have additional community space available for their guests, such as a kitchen, library, or garden. I've never seen a hotel allow guests to cook their own food, buy drinks or yogurt to store in the refrigerator, or give away free reading material. However, I've seen it at B&Bs.
As with any lodging option, it is always a good idea to read travel reviews on sites such as TripAdvisor or Venere. However, don't stop there. I always check a variety of sites to see if the same B&Bs appear often and receive favorable reviews, and I always look at the B&B website to compare costs. Some websites, such as Expedia allow hotels and B&Bs to pay for premium listing, regardless of their feedback ranking. This can be deceiving to guests who assume the top listed hotels are the most frequented. Other websites, such as B&B Planet list accommodations with the highest traveler review score first.
What are you thoughts on cheap sleeps? Where do you stay when you are looking to cut your lodging budget? How do you think hotels and B&Bs compare?
Until next time… Buon Viaggio!