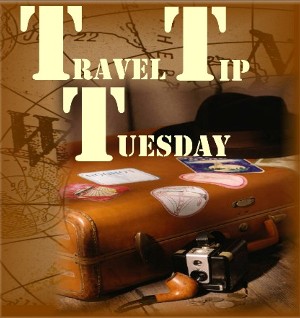 New travel websites are popping up on the web faster than travelers, travel writers or even travel junkies can keep up. So how is a non-travel obsessed web surfer supposed to dig through the thousands of sites out there and settle in? Well, with a little help.
Here are my picks for the top five travel sites on the web.
Best Travel Newsletter
I've been a fan of both the magazine and website since … well, for as long as I can remember. I had to give up my mag 'scipt when I moved to Italy (because my mom ran out of room to store them for me!) but at least I have my newsletter. Recent headlines include
Secret Hotels of France's Loire Valley! Plus, the TSA wants your shoes, and a Caribbean cruise from $399
Packing: Cool new beach gear! Plus, cinematic NYC, and a Panama Canal cruise deal
and 5 smart strategies for tough times. Plus, bypassing customs, and a Tahiti resort deal
… proving there really is something for everyone in each edition. In fact, BT recently listed their picks for the Top 5 Travel Websites … and we have a couple of overlapping opinions there.
Best Travel Deal Roundup
TravelZoo
I've courted TravelZoo for as long as I've been seeing BT, but I could never choose a favorite. They fulfill me different ways and I love them both.
But TravelZoo distributes a Top 20 Travel Specials newsletter that is specialized to each user's zip code and delivers specials such as:
$49 — Riviera Maya All-Inclusive Beachfront Resort
and
$460 & up — Spain: Summer Fares on Sale (R/T), incl. Taxes
You just can't beat 'em for up-to-the-minute travel specials and great flight and package deals.
Best Travel Inspiration Website
BootsnAll
Are ya itchin' to see a fabulous new destination, but aren't sure where you want to go? Then, get inspired at BootsnAll.
It is everything you could want in a travel network, with daily inspirational features such as Nine of the Most Scenic Drives in Europe, Six Iconic Mountains You Can Climb and Nine of the Weirdest World Heritage Sites. Ok, so I wrote that last one, but I'm not biased … BootsnAll rocks.
Best Site for Booking Flights
Kayak
With more personalized travel options than any other travel booking site, Kayak gets my vote for best of the web for flight booking. They access hundreds of airlines from over 400 sites and let the user manage how and when they view various flight criteria.
Best Site for Finding Hotels and B&Bs in Europe
Venere
I first heard of Venere when researching B&Bs for an Italian vacation a few years ago and I was hooked. They offer a wide selection of hotels, B&Bs and inns that aren't often found on other mass accommodation search websites and in many cases offer immediate booking and confirmation.
What are some of your favorite travel websites?
Until next time … Buon Viaggio!