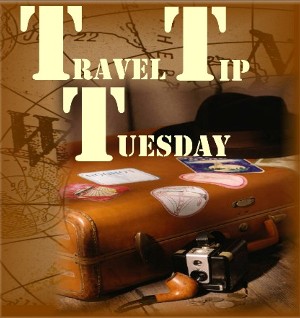 Congratulations! You've saved your pennies and set a date and now you can start planning your trip to Italy. You are bubbling over with excitement and can barely pull yourself from your laptop at night to cook dinner or tend to your children-or answer your boss's emails, for that matter.
You are in my favorite stage of travel planning-the pre-trip planning-where your options are endless and everything you do, see and eat remind you of your upcoming trip to Italy. Just don't make these five common mistakes in the process.
photo credit: Ed Yourdon
1. Not Researching Well
If you are reading this in preparation for an upcoming trip to Italy, then this tip is akin to preaching to the proverbial choir. However, you'd be surprised how many people spend thousands of dollars-not to mention their hard-earned vacation days-on a trip they fail to properly research.
I'll be writing more about how to prepare for and research your trip to Italy in the next few weeks, so be sure to subscribe to my feed or receive updates via email so you won't miss that.
2. Listening to Too Many People
… but not listening to yourself.
When your friends returned home from their Italian vacation, they gushed over the sites they saw, cities they visited and museums, ruins, beaches-hey, we are Italy, so fill in the blank-of things they most enjoyed. It is natural for them to recommend you reenact their trip and is a good idea for you to take notes.
But let it end there.
Listen to what they say and let them get you even more excited about your trip-if that's possible-but remember their personalities and preferences are likely different from yours. Plan your trip based on what you want to experience-not on what your friends did.
3. Not Allowing Enough Time in Each City

Few people travel to Italy-especially on their first trip-and decide to spend their entire vacation in one area. However, the biggest mistake you can make is believing you can visit various parts of north, central and southern Italy-all within a few days-and really enjoy it. You might get to physically "see" everything on your list, but you won't get to explore them-and that's where the real fun begins.
4. Over-planning Activities
This mistake is closely connected with mistake #3 and often happens when vacationers try to squeeze as much as possible into their two-week Italian trip. I understand this dilemma, really I do, but you will have a more enjoyable and memorable vacation if you slow down. Here are four tips to selecting your Italian destinations and the first five things you should when planning your trip to Italy to help you get started narrowing your options.
5. Not Believing the Experts
You'd be surprised how many people email me with questions about traveling in southern Italy, then decide they know better. As I said earlier, it is your vacation and you shouldn't let your friends or your travel consultant encourage you to do things you aren't interested in. However, if someone from your hotel or B&B tells you it is four hours from ABC to XYZ and Google Maps tells you it is two, you should listen to the experts. After all, they live in the area and know much more about the ins and outs of a foreign country than a search engine.
What other mistakes have you seen people make when visiting Italy?
Until next time … Buon Viaggio!