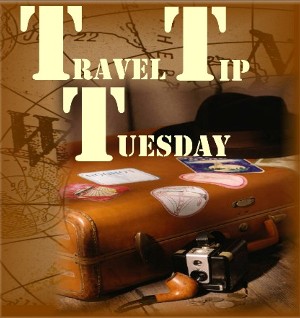 You saw him. You met him. You fell in love. But many people-myself included-don't think you really know a person until you've vacationed with him.
For many world travelers, meeting a travel companion with benefits is on the top of their list for would-be mates.
Bur for those of you who didn't think before you leaped, here are three tips to ensure your vacation is memorable for more than the all-night fights and held-over grudges.

photo credit: Claudio Soavi
1. Talk it Out
As with other aspects of your relationship, communication is the key to enjoying a vacation with your main squeeze. It is important for each person to be included in major trip decisions-such as which hotel you chose or if you will rent a car. Additionally, make a commitment to remind each other to stay positive when things get rough on the road.

photo credit: timpeartrice
2. Be Flexible
Speaking of getting rough, you should realize that no matter how much you've researched your trip and planned this vacation that unexpected things will arise. Attractions might be under construction, restaurants might be closed, your hotel bathroom might be too small. Get over it. Focus on the time you and your honey are getting to spend together and pledge to make the most of each day of your trip.

photo credit: daviddesign
3. Split Up Already… but just for a day
So you have one more day in Calabria … he wants to visit the ruins at Roccelletta, you want to go to the open-air market in Catanzaro Lido. Well, then get going! This may be the only chance each of you gets to do these things. Agree ahead of time that you won't get defensive or pout if you want to do different things. Sure you want to vacation together, I get that but a few hours apart won't kill you … and the anticipation of getting back together might kick those romantic nights into overdrive.
What are some tips you can share from traveling with your significant other? Have you learned any lessons the hard way?
Until Next Time … Buon Viaggio!