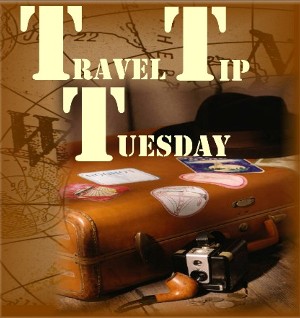 There is no shortage of effective packing list articles on the Internet. Need a packing list tailor-made to your trip? Look here. Want a list emailed to you before you go? Check here. Want to make one list you can use for almost every occasion? We've been over that!
Today's travel tip takes this list-making obsession one step further.
Here are three reasons a return packing list is vital for your travel arsenal.
 1. In a recent comment on the post "The List that Keeps on Giving" TJ recommends making a duplicate copy of your list to use when you repack for your return. Why would you do that?  "So as not to lose ANOTHER phone charger," he rants. It is easy to do. Just make a photocopy of your list before you start crossing it off and tuck it inside your suitcase. When you get ready to repack, you'll see it … even if your favorite fuzzy slippers have vanished under the bed.
2. Have you ever gone on vacation and returned home with only half of your things? I have. If you didn't read about my clash with Lufthansa and AirOne over the $800 worth of belongings that went missing during my last flight – you can read that here. Don't I wish I'd have made a return trip packing list?
I could have spent an extra half hour writing down what I was packing and saved myself hours on the other end of brain-racking, soul-searching agony trying to recall it all. For weeks after I'd made my claim I remembered other items I'd left off of the list. That was an expensive lesson.
3. If remembering your things or having a list for those Bonnie and Clyde-airlines aren't reason enough to copy your list – think of the peace of mind you'll have knowing if your items were lost or stolen. How many times have you misplaced something and then thought, "The last time I saw this was when were were in … ?" Do you keep looking? Do you call the hotels? Do you assume it is gone forever only to find it a week later tucked inside a box?
If you keep an up-to-date copy of your list, you'll never have to question yourself. You will know if you took your camera battery charger to Texas, if you repacked it and if it made it home with you. It might take a little more organization time upfront, but in the end, it is worth it.
Have you ever used a return trip packing list? How did it work for you? What do you think are other benefits to keeping your list?
Until next time … Buon Viaggio!