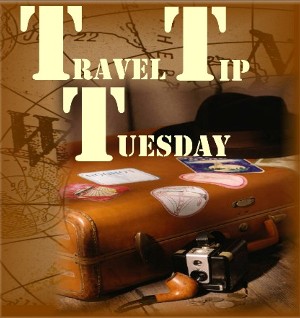 Writing Travel Tip Tuesday has been one of the most positive aspects of having this website. I love brainstorming topics, researching new ideas and chatting up other travel bloggers for inspiration.
However, sometimes it is good to get an outside perspective.
So, for the next month or so, I'm opening this column up to guest bloggers who will share some travel tips of their own.
Today, I'm happy to welcome Laura, of Ciao Amalfi!
Thanks for stopping by, Laura.
—
If you're a traveler like me, when you arrive someplace new you want to see it all. The museums, churches, neighborhoods, parks and local foods—everything is at the top of your to do list. The problem with this type of traveling is that it often leads to particularly exhausting trips. (Yes, I used to be the classic person who needed a vacation after my vacations.) Another even more unpleasant side effect is that funny feeling upon returning home that I didn't actually see or fully experience the place I went to amidst the whirlwind sightseeing.
One thing living in Italy has taught me is the value of slowing down and truly savoring the experience of traveling. It's no longer about seeing everything at a mad dash, but rather about seeing a few things in finer detail. It's about finding out what makes a place unique, and I've found that the only way to do that is by slowing down, but letting myself experience not only the sights but also the sounds, smells and moments of daily life. The la dolce vita lifestyle here in Italy has just about cured me of the need to see everything all at once.
My tips for those traveling to Italy are to resist trying to see every museum and sight, especially if you only have a short time in one place, and to take time each day to sit, relax and watch daily life go by. This not only connects you with the pulse of a place, but also is a chance to give yourself a much needed break so you don't return home worn out. If you look closely, the Italians and their lifestyle will teach you all you need to know about slowing down and savoring each and every moment of your journey.
Getting away from the crowds and discovering a park full of children playing and Venetians chatting about their days is one of my most memorable moments from a week in Venice. Joining in the evening passeggiata with friends while enjoying a gelato was a highlight from a recent trip to Florence. Yes, I also saw museums and churches and plenty of other sights. But, more importantly, I saw the place.
Until next time … Buon Viaggio.
Traveling south? Click here to see how I can help you plan your trip to Calabria or southern Italy.
Photos: RalphUnden and Vittoria Benedetti