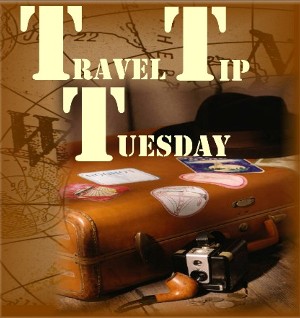 As a bed and breakfast owner I've seen a revolving door of guests from all walks of life. We've had young Hungarian honeymooners, retired German professors and group after group of American or Canadian-Italians retracing their heritage.
Like many excited travelers they come through our doors and bless us with their positive energy, upbeat attitude and overstuffed knapsacks. But after they are here for a few days they realize their mistake.
They over-packed.
Of course, now they are thousands of miles from home and little can be done about that super-sized Samsonite in the corner so they lug their luggage across Calabria and hope for the best.
Here are Six Tips to Help You Pack for an International Vacation

1. Pull out your Catch-All Packing List and make updates. Think about the hotels or B&Bs where you are staying. Do they have hairdryers? Do they offer shampoo or shower gel? If their website doesn't provide specifics, email and ask. Your task is to pack as few things as possible. Even if your hairdryer is the #1 best-selling hot-air blowing electrical-juice sucking machine in the universe, you can live without it for a few weeks. Trust me. You can.
2. Allow yourself one cosmetic bag full of non-makeup items and leave the rest at home. Guys-I'm talking to you, too. You'd be surprised at the number of men who check in to our B&B with bags full of their personal shampoos, hair gel, hairspray and various beautifying products. B&Bs have hand soap. You don't need to carry your own.
Fill your bag carefully. If you get overseas and realize you *must* have new mouthwash-buy it there. The exception to this rule is that you should carry any medications you might need while you are away. This includes Advil, Tylenol or Tums. They are hard-or impossible-to find in some countries.
3. Especially if you are traveling to a destination where electrical outlets are different – rethink carrying electrical items. Do you absolutely have to carry your personal laptop or can you stop into an Internet cafe twice a week and email from there? Do you have to straighten your hair every day or will a little mousse make your naturally-curly hair sexy and playful? I carry a cell phone charger and camera battery charger and that's it. Electronics are heavy and bulky, and especially these days, space is money, people!
4. This was the hardest lesson for me to learn, but don't go overboard with shoes. Shoes take considerable space inside your suitcase, so minimize the number you need to carry by coordinating your clothes and limiting color choices. If you are heading to Europe, remember that many of the streets are tough on high heel pumps and strappy sandals. Additionally, if you can only wear a pair of shoes with one set of clothes, leave them at home. You likely wouldn't have worn them anyway, unless you were planning a trip to an Italian Opera or the London theatre.
5. Now don't get mad at me here, but do not carry more than one suitcase per person. Period. If you follow the first four steps this should be a walk in the Luxembourg Gardens for you. Your life will be much easier hopping off of trains, changing buses or jumping into cabs if you only have one suitcase to carry. Additionally, some hotels have steep stairs without elevators and dragging one suitcase across a busy London street is much safer than lugging two. Most experienced travelers have learned how to enjoy their vacations with the bare necessities. You want to look like a pro, don't you?
6. Pack important documents together. Place your passport, copies of your itinerary, hotel phone numbers and flight information into a plastic Ziploc bag. Make copies of everyone's passport and distribute them among the group. This way, if one person loses her bag, she will still have a copy of her passport. Place the Ziploc bag in a safe place inside your carry-on bag and as you fly add your boarding passes and luggage claim tickets to this file.
What other tips do you have for reducing the amount of items people tend to carry on an international vacation? What items would you suggest they leave at home?
Until next time … Buon Viaggio!