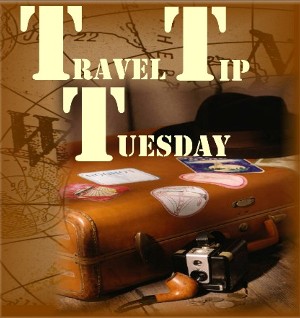 We are rounding out our month-long series on Saving €uros in Italy today with something many Italy-bound travelers forget to budget for … intra-country transportation.
Other parts of the series are:
– Saving €uros on Flights
– Saving €uros on Food
– Saving €uros on Lodging
– Saving €uros on Tours
People often think that because Italy is a relatively small country, it is easy-and inexpensive-to get from one point to another.
That's not always the case.
For example, traveling from Lamezia Terme in Calabria to Rome is €38.00-€49.00 one way for a second class ticket, depending on the train. For a family of four, that is more than €150 one way, €300 round trip. And that is just for one, albeit long, excursion. You could see where it would add up.
Here are three ways you can save money on transportation in Italy.

photo credit: afroboof
1. Rent a car
If you plan on getting outside of the main cities, renting a car might be your best option. Many off-the-beaten track areas aren't serviced by trains, buses can be scarce and taxis are expensive. A quick search revealed a car from Sixt.com for €350 a week, just a little more than the round-trip train tickets I quoted above.
RentalCarGroup.com returned prices as low as €186.00 per week, although I don't have personal experience with this agency. Do you?
2. Check Low-cost Airlines
If you plan to visit a few larger cities that are pretty far apart, then you might want to check out some of the low-cost flights in Italy.
I found an EasyJet flight from Milan to Palermo for just over €80.00 one way. A train ticket for the same day costs €131.00.
Visit the airport websites for the cities you will be visiting to see which low-cost carriers operate from there.

photo credit: chjab
3. Be Careful of Rail Passes
Eurail passes have long been a popular option for backpackers and budget travelers visiting the bel paese. That being said, it isn't always your cheapest option. Some trains require ticket upgrades and unless you plan to do a lot of traveling by train, it might not be worth it.
Plan your trip in advance-or at least choose the areas you plan to visit-and compare the cost of a rail pass with the cost of individual tickets to see if this really is a money-saving option for you.
What other tips do you have for getting around Italy on a budget?
Until next time … Buon Viaggio!