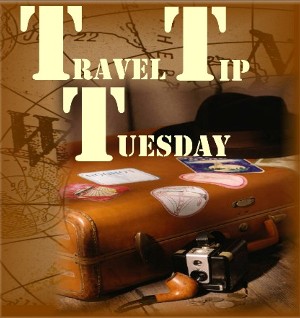 Readers Report … Tips from Real Travelers is one of my favorite reoccurring Travel Tip Tuesday themes. Sure Fortune 50 execs, travel writers and flight attendants have the money – and experience – but I like to know what works for you. And it is even better when they come from someone, like today's guest, who is an experienced traveler and travel industry insider.
The next two weeks of Travel Tip Tuesday tips are coming to you from Leanne of From Australia to Italy. Leanne is a frequent traveler who has lived in several countries and many regions throughout Italy. She has worked in the travel industry and many of her tips come from assisting others with their travel needs.
Without further delay, I present to you …
Part I of Leanne's Readers Report … Tips for Real Travelers
1) If you are on medication always carry it in your hand luggage with a doctor's note that gives you permission to take it on board – and be sure to take the prescription boxes with you.
A lot of customers leave their medication bags here there and every where and have to contact their doctor back home to get a refill. This is time-consuming and can be difficult given time differences. If you have the box bring it, or just write down what is in the medication then an international doctor or pharmacy can help get a suitable replacement.
2) Never take a taxi from someone who approaches you in the street. In most countries there are legal taxi ranks and the have meters. This might sound foolish, but make sure you can see the meter so there will not be any 'surprises' when the journey ends.
Be sure to come back next week for Part II of Leanne's Readers Report … Tips from Real Travelers.
In case you missed it, the first two installments of Reader's Report can be found here and here
Do you have some great tips you'd like to share? If so, contact me and you can be featured right here on Travel Tip Tuesday.
Until next time … Buon Viaggio!