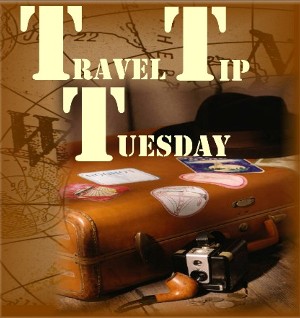 E-zines and travel blogs abound with top-notch information for would-be travelers.
Looking for the 2009 hotspot? You can find that. Wondering how to keep your kids entertained on the road? That's easy to find! Looking for the best place to eat in southern India? That is out there, too.
But my favorite place to find travel information is by talking to the travelers who pass through our B&B here in Catanzaro. So today I present to you
Readers Report … Tips from Real Travelers
These tips are brought to you by two of our recent guests who are frequent vacationers to the bel paese and who hope to add "expat" to their list of titles within the next year.
>> Make color copies of your passports to give to the hotel or bed and breakfast. You will be able to keep your passport with you and it will likely save time during check-in.
>> When our son was young we would print a copy of our itinerary and contact information and tuck it into his pocket and make sure he knew it was there. If he was ever lost, he could tell a police officer or trusted adult how to find his parents.
The following two tips are brought to you by another couple who recently ventured to Calabria from their home country of Canada.
>> Wear comfortable shoes – you never know how far you will have to walk.
>> Pack in pairs. We always pack half of his stuff and half of (her) stuff in each suitcase. That way if the airline misplaces a bag, we each have clothes with us in our new destination.
What are some of your favorite tried and tested travel tips? Share them below or contact me and be featured here on the next Readers Report … Tips from Real Travelers installment.
Read the first installment of Readers Report … Tips from Real Travelers here.
Until next time … Buon Viaggio!