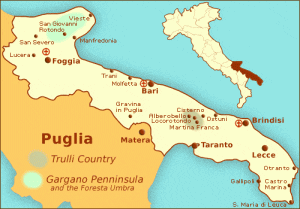 Our Southern Italy Snapshots series is into full swing and we've stopped both in bella Calabria and hopped off of the mainland with a visit to world-famous Sicily. Today we are at the back of the boot in Puglia, a region that is quickly becoming a must-see destination in the bel paese.
Located east of Calabria in the "heel" of the boot, Puglia, sometimes called Apulia in English, is a long peninsula that juts into the Adriatic and Ionian seas and is home to the Castel del Monte and Alberobello UNESCO World Heritage Sites. Puglia's six provinces are Bari, Barletta-Andria-Trani, Brindisi, Foggia, Lecce and Taranto. From north to south, here are five beautiful Flickr pictures of Puglia.
Gargano in the Province of Foggia
Bari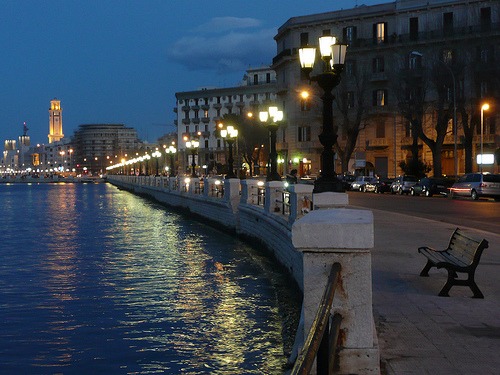 Torre Colimena (Manduria) in the Province of Taranto
Lecce
Gallipoli in the Province of Lecce
Are you heading to southern Italy? Click here to see how I can help you plan your trip.
Photos: Thumbnail, John Mariani; other photos
Simo0082, Nicola Andriano, any colour, Paolo Margari and Paolo Margari all via Flickr