Ok, not really. But, saying another dull interview isn't going to catch anybody's attention, now is it? Well, ya'll might remember The Ultimate Blog Party from a few months ago. Of course you do! That's where we met…remember??
Well, ladies and gents…my interview is up and I thought I'd share it with you today…
Hope you enjoy!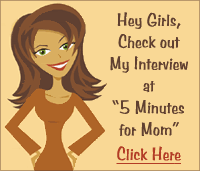 Doesn't THIS gal have great hair?? Why, oh why, won't mine do that?