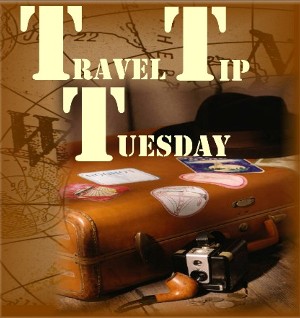 I know what you are thinking. You only have two weeks for your big overseas vacation and you want to maximize time and see as much of that new country as possible. You've probably spent months planning your trip-and even longer saving up for it and nothing, I mean nothing, is going to get in your way.
You are going to love it … just as soon as you can wake up and regain your energy from that stuffy red-eye and eight-hour time change.
Is it jet lag? Uhm … I don't know. You might have read this post and learned how to handle that.
Maybe it is stress and exhaustion? Before your trip has even begun? Nope. Can't be that.
Then what is it?
It is nothing, my friends … nothing that a little pre-trip planning can't cure.
Here are three tips for planning the first day of the rest of your vacation.
1. Arrive prepared
I know many people like to travel without set plans or with an open itinerary, and personally, I think that is great. But you should know where you are going to sleep the first night you arrive. Arrange transfers in advance, have the hotel or B&B address and phone number in a convenient place and make arrangements to check into your hotel as soon as you arrive.
2. Take a breather
You'd be surprised at how many people fly into a major airport-like Rome, for example, and hit the ground running. They rent a car and immediately head out for a new destination.
Even if you aren't going to spend your vacation in your arrival city, plan to spend at least one night there to rest and get oriented to your new time zone. Nothing is worse than starting your vacation on a tired note-and if you hop off of a plane and into a Smart Car for a six-hour road trip … you won't just be tired. You'll be worn out.
3. Don't over plan
Don't misread Tip #2 and think you can go to sleep as soon as your flight lands-unless you arrive at the normal sleeping time for that country. But do check in to your hotel and get acquainted with the area. Ask the front desk staff for shopping or dining recommendations or take a short walk around the city.
Don't plan to do anything that day except get oriented to the city, purchase toiletries and rest. If you are in Italy, consider having a glass of wine in a nearby piazza. You'll enjoy your first night, without exhausting yourself.
What other tips do you recommend for a great first vacation day?
Until next time … Buon Viaggio!