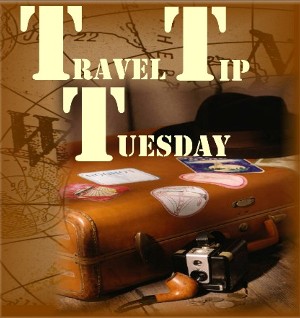 For some people, researching a trip is almost as much as the trip itself. I said, almost, and yes, I'm one of those people. I bask in the nonstop flow of information my mind can consume about my next destination and I rejoice at finding just.the.right.thing.
You know what I mean?
No?
That's ok. I know I'm different.
For those of you who don't love researching-and can't afford a travel consultant-here are five tips to help you get started researching your trip.
1. Get Organized
I'm always slightly amazed-and admittedly jealous-of the people who come to our B&B with all of their trip organized. Some of them have a three-ring binder, complete with full-color maps, tabs and stars of the places they want to see, the hotels and restaurants they'll visit and notes from the research they did before they took flight.
Getting your organizational tools together is the first step in researching a trip.
2. Google Images
If you are planning a trip to Italy but aren't sure which part of the bel paese you want to visit, then go with Google. In the search box, enter the names of some Italian cities and villages and look at the images on the first few pages.
Start making notes of interesting photos and keep them in your notebook. When you stumble upon a good website, write it down in your notebook or make a note of it if you are keeping your research online.
You won't remember no matter how great the site is … trust me. I learned this lesson the hard way.
3. Speaking of Stumble
I'm slightly addicted to StumbleUpon and usually turn that blue thumb green several times a day. It is a great tool for quickly searching the Internet for the most relevant websites and is invaluable if you are researching a trip.
For example, if I was going to use SU to research a trip to Italy, I'd narrow the search to "Italy" and start stumbling. I actually did this as I was writing this post and in less than two minutes, I found a video of Venice, a villa rental in Maremma and … ha-the third stumble was my own post about Calabrian fortresses.
Now, ain't that a hoot?
4. Scout Flights and Hotels to Help You Set a Budget
Now that you have a general idea of what you'd like to see and where you plan to go, you should start setting your budget. Check some of the big sites such as Kayak and Cheap Tickets to get an idea of your ticket price and check sites like Venere or B&B Planet for ideas on hotel rates.
5. Read Blogs and Websites About Your Destination
Travel bloggers are a great source of local information and are one of the first places I look when researching my own trips. It makes sense that an expat in Rome, will have great restaurant and bar recommendations, a consultant in Liguria will have insider tips and a travel writer on the Amalfi Coast will know the best routes. More so than TripAdvisor or travel forums, blogs written by people who live or travel often to Italy are your best source of information.
What other tips do you have to help travelers research their trips?
Speaking of great sites to read, don't forget to visit Robin at My Melange and see what travel tips she has today.
Until next time … Buon Viaggio.
Traveling to southern Italy? Click here to see how I can help you plan your trip to Calabria or southern Italy.