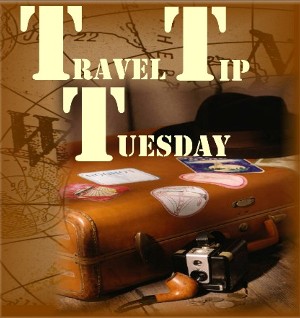 Everywhere you look you see speculation about how the global economic crisis will affect international travel. So all this month, Travel Tip Tuesday is dedicated to showing you how to save euros when traveling in Italy. This week's Italy Travel Tip is all about saving big bucks before you ever even get to the bel paese.
So, in Saving €uros in Italy, Part I: Finding an Affordable Flight, here are three tips for finding a cheap flight to Italy.

photo credit: Franco Folini

1. Think Outside the (Italy-Bound) Plane
When most people think about traveling to Italy, they check out flights to Rome, maybe Milan … sometimes Venice. But those can be expensive. Depending on where you depart from in the US, flights to other European destinations could be hundreds less than a flight to the Eternal City.
I usually recommend my friends take a direct flight from Houston to London-which is consistently hundreds of dollars less than a flight to anywhere in Italy. With the money they saved on that flight, they can relax a few days, get a hotel in London and then travel on a low-cost airline to their Italian destination of choice.
It is important to note that RyanAir operates out of Stansted Airport, not one of the main airports that accepts international arrivals from the US. However, if you plan well, you can fly into Heathrow or Gatwick, transfer to the city, spend a few days in London, then transfer directly to Stansted. It wouldn't be fun to do if you are traveling alone or are in a hurry, but it is an interesting alternative if you are traveling with friends and would enjoy a English stop-over.
2. Just Get Here Already
Flight prices can fluctuate drastically depending on your destination in Italy. Prices to Lamezia, for example, are usually several hundred dollars more than a flight to Rome. If you are planning to visit a lesser-known locale, why not consider flying into one of the bigger airports, then transferring either with a low-cost airline, train or car.
I saved $400 this summer on my flight to Texas, even after I purchased a low-cost flight to Rome and spent two nights in an airport B&B.
3. Do What I Do
I've already written about how I have saved thousands of dollars by carefully choosing travel dates, being flexible with departure and return dates and by researching my heart out … if you are serious about saving big bucks before you get to Italy, read this post.
What about you, frequent Italy-traveler? How do you save money on your flights? What advice can you offer people heading to Italy?
Until next time … Buon Viaggio!
Are you traveling to Calabria? Click here to see how I can help you plan your trip.